Slides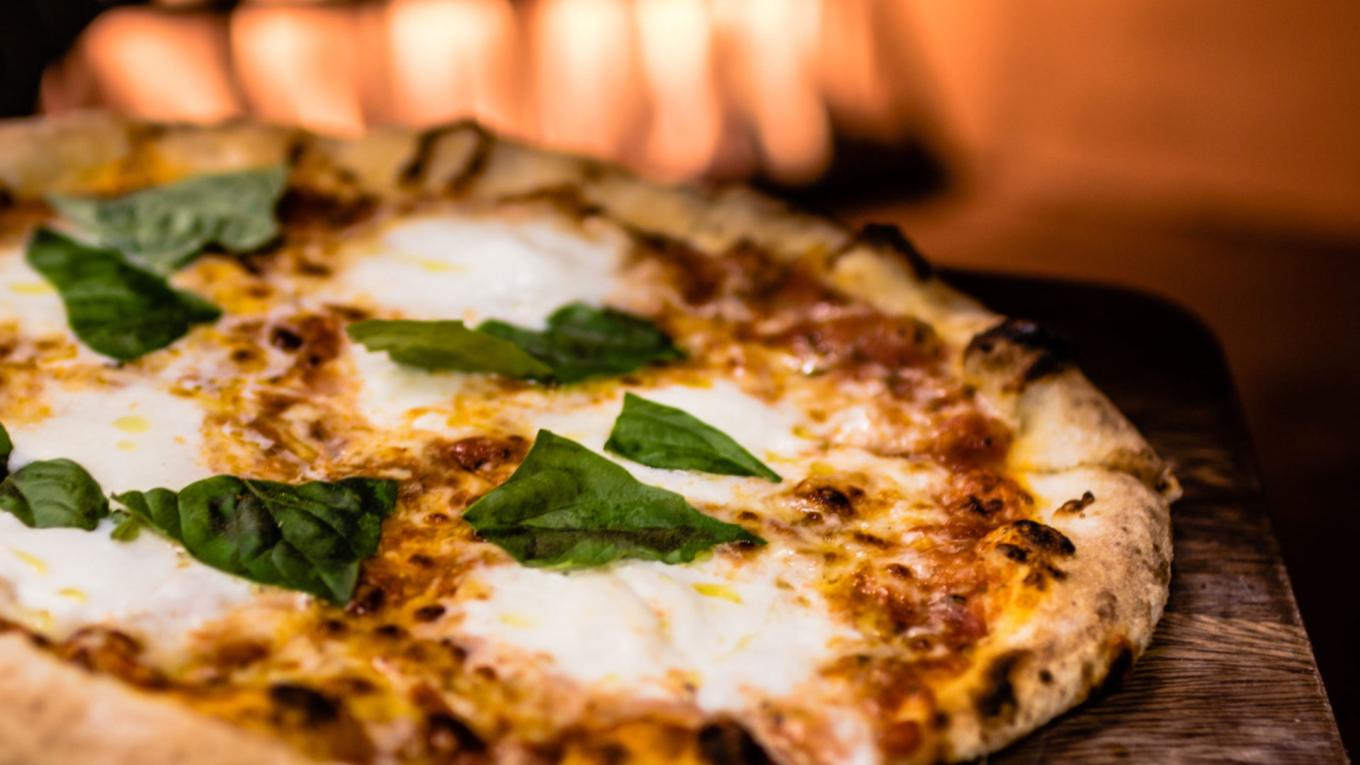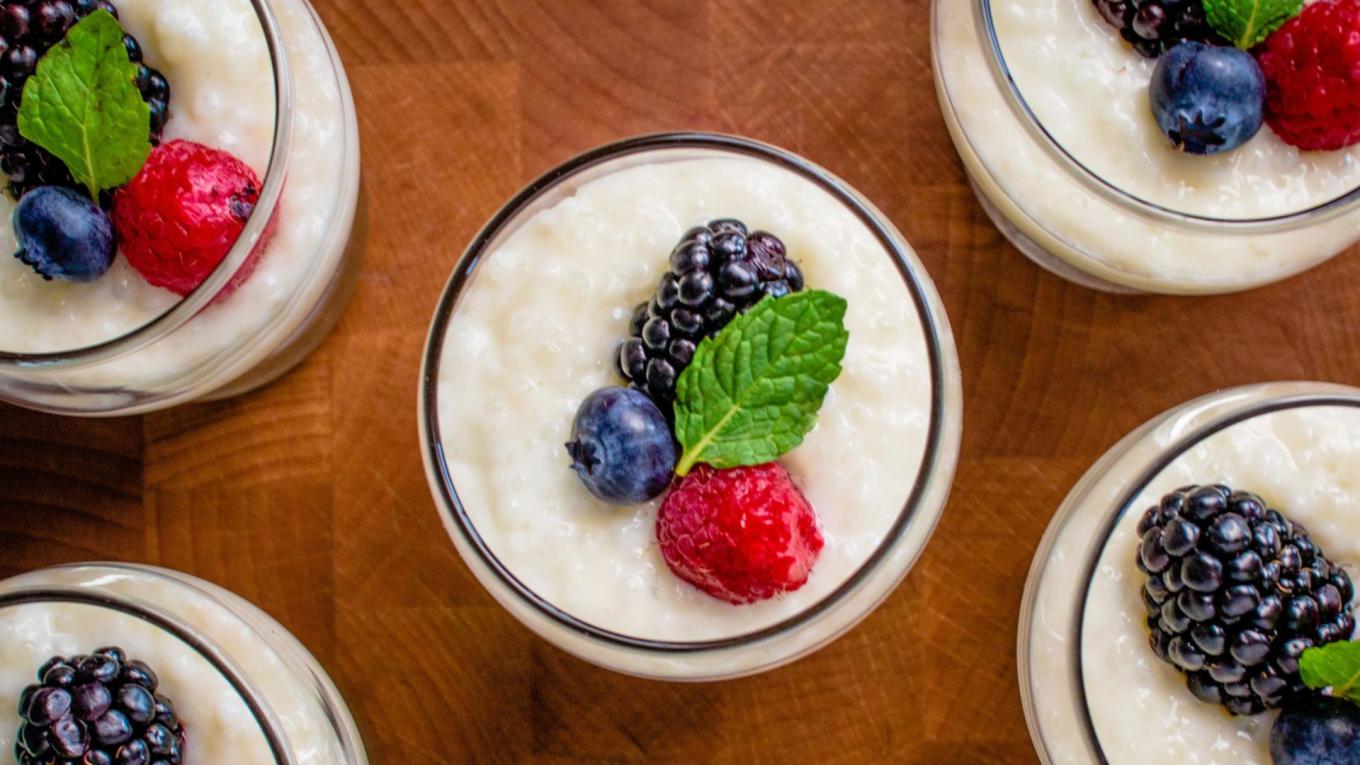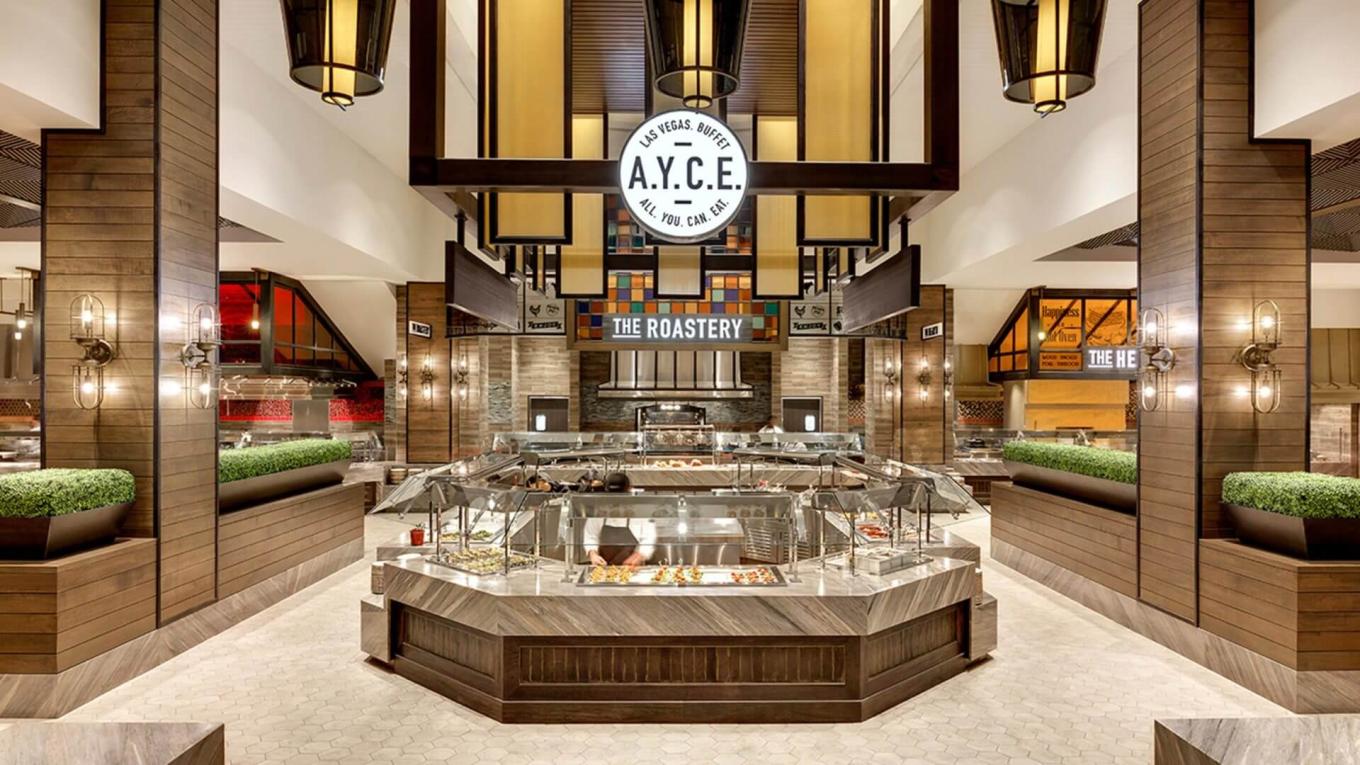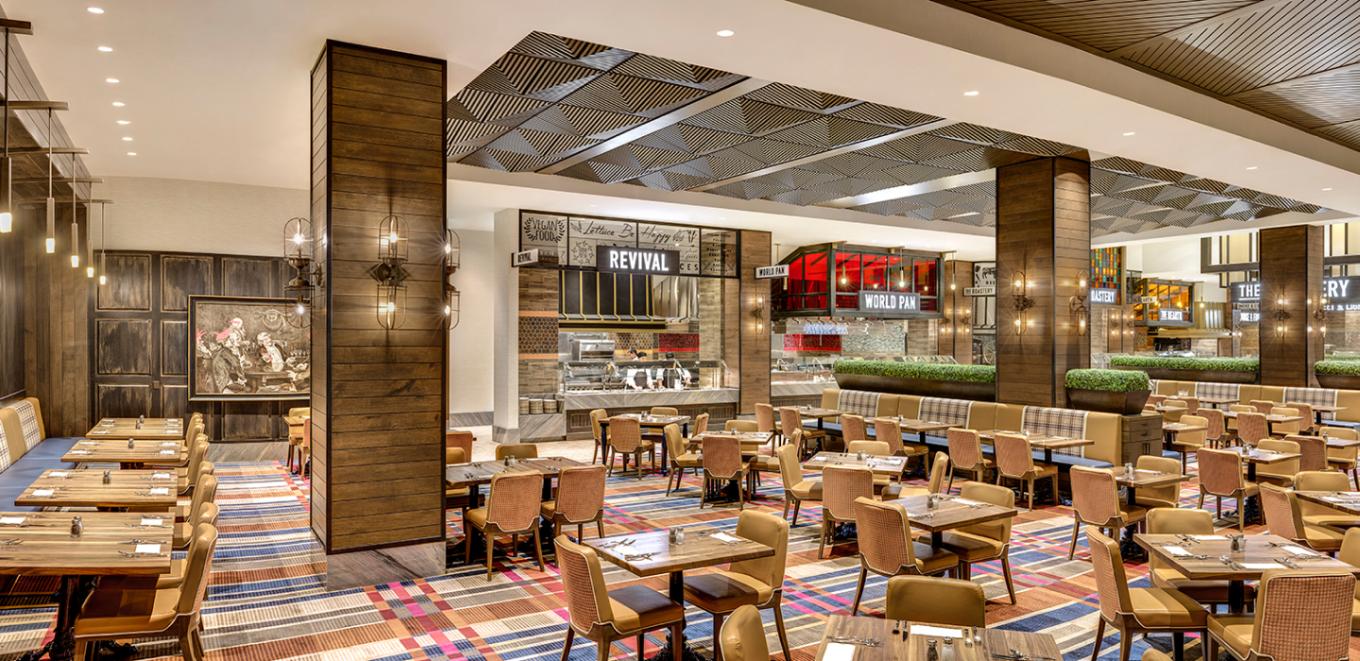 A.Y.C.E. Buffet
A.Y.C.E Buffet has been named Top 5 Best Casino Restaurants by USA Today's 10Best in the United States.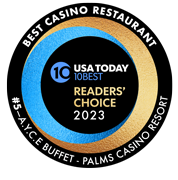 Offering a wide variety of dishes from around the world, with seven unique food stations to choose from. You can enjoy everything from fresh seafood, to our carving station and made-to-order pasta dishes. There are also weekly specials, such as:
All-you-can-eat lobster on Wednesday and Thursday nights.
Prime rib on Friday nights.
Crab Legs from Wednesday - Friday
Weekend Champagne Brunch on Saturdays and Sundays.
With its delicious food, award-winning service, and convenient location, Palms' A.Y.C.E. Buffet is the perfect place to enjoy a culinary trip around the world. So leave your passport behind and come experience the flavors of the world at Palms' A.Y.C.E. Buffet!
---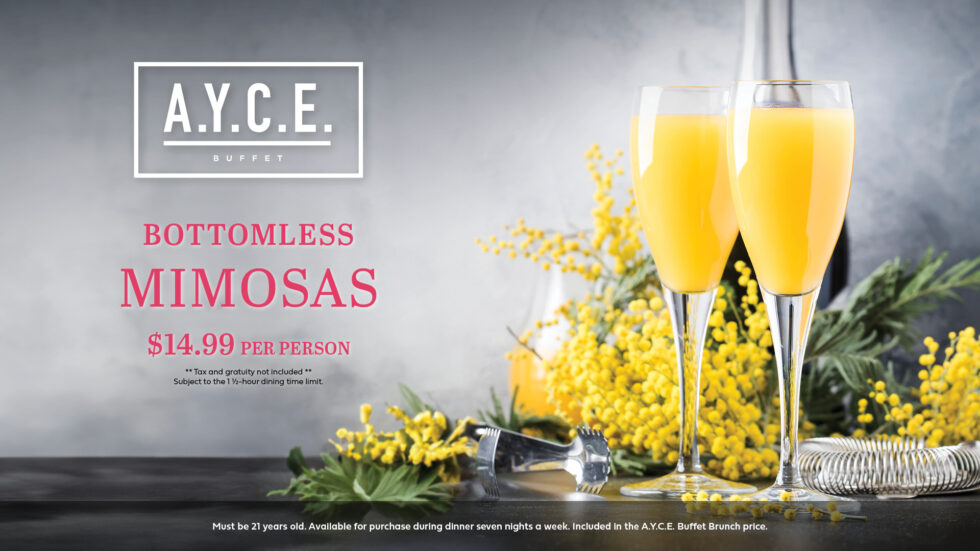 Bottomless Mimosas
$14.99 a Person, Subject to the 1.5-hour dining time limit.
*Tax and Gratuity not included
*Due to the high volume of guest demand on peak dinner periods such as holidays and our AYCE Lobster Dinner on Wednesday and Thursday, we have initiated an Open Table Texting waitlist opportunity for our guests waiting in line. Our waitlist tends to fill up very quickly and therefore it is suggested that you arrive well before our opening time. Seating may be closed up to four hours prior to our posted closing time. Thank you for your understanding.
---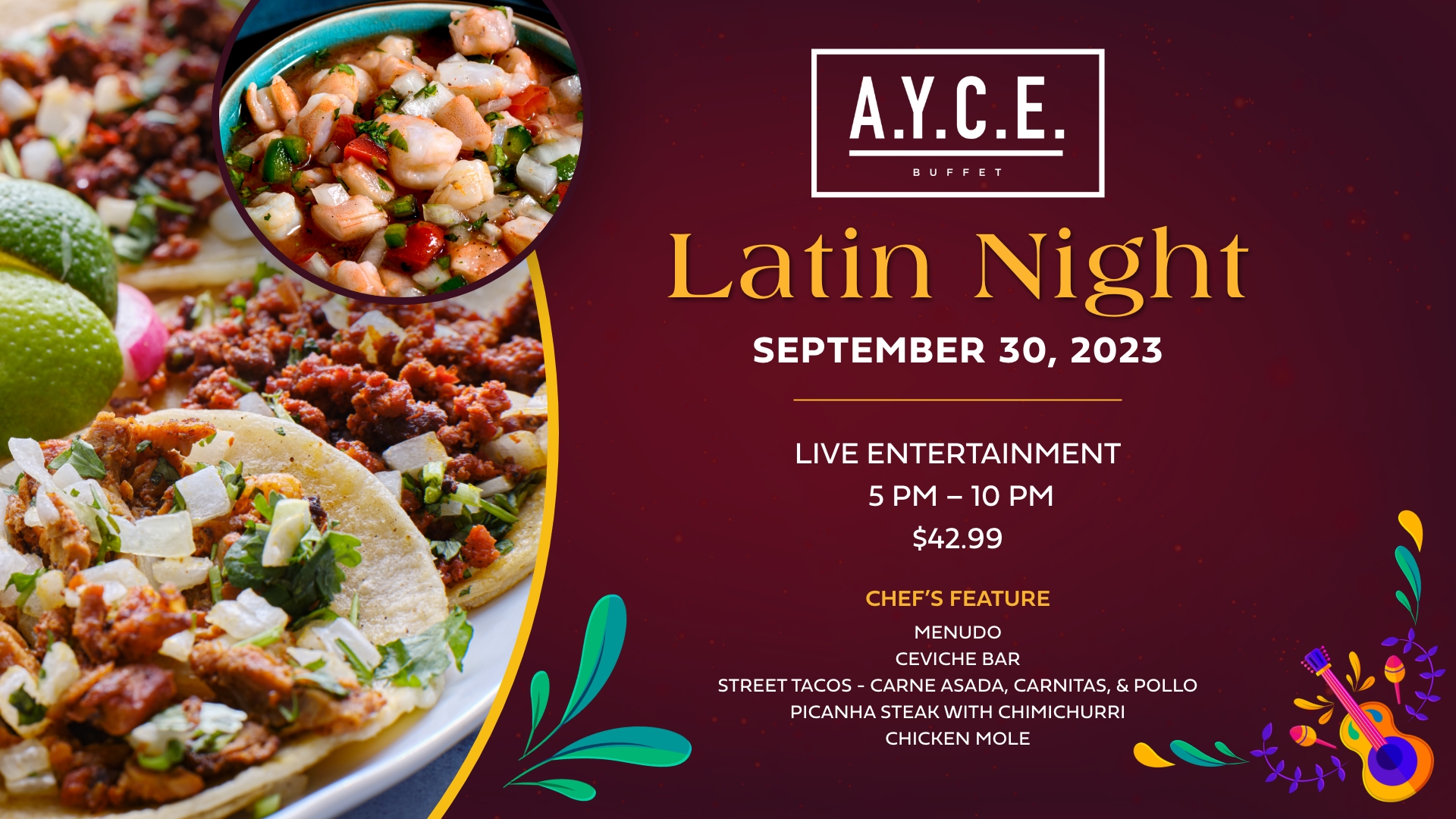 1-1/2 HOUR DINING EXPERIENCE DURING ALL MEAL PERIODS 
HOURS OF OPERATION

Brunch – $32.99  
Saturday & Sunday | 9am – 4pm 
Dinner – $36.99  
Monday & Tuesday | 4pm – 9pm  
Saturday | 5pm – 10pm  
Sunday | 5pm – 9pm 
*Lobster Dinner – $64.99  
Wednesday | 2pm – 9pm
Thursday | 2pm - 9pm 
Prime Rib & Snow Crab Dinner – $42.99  
Friday | 4pm – 10pm 
CHILDREN (3-11)  
Brunch: $19.99  
Dinner: $21.99  
Lobster Dinner: $54.99   
Prime Rib Dinner: $29.99 
LOCATION  
A.Y.C.E. Buffet can be located behind Unknown Bar. 
ATTIRE  
Casual