Slides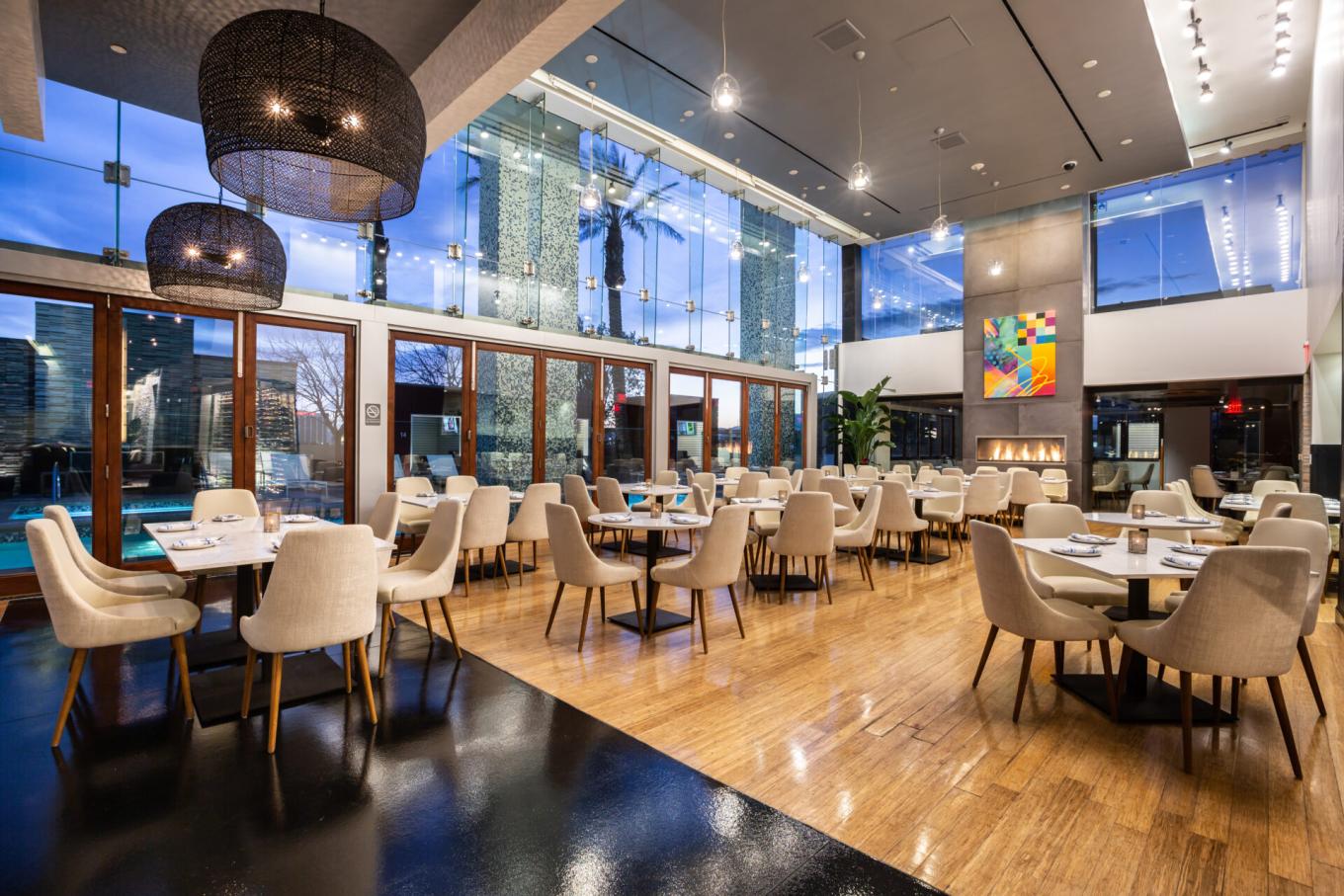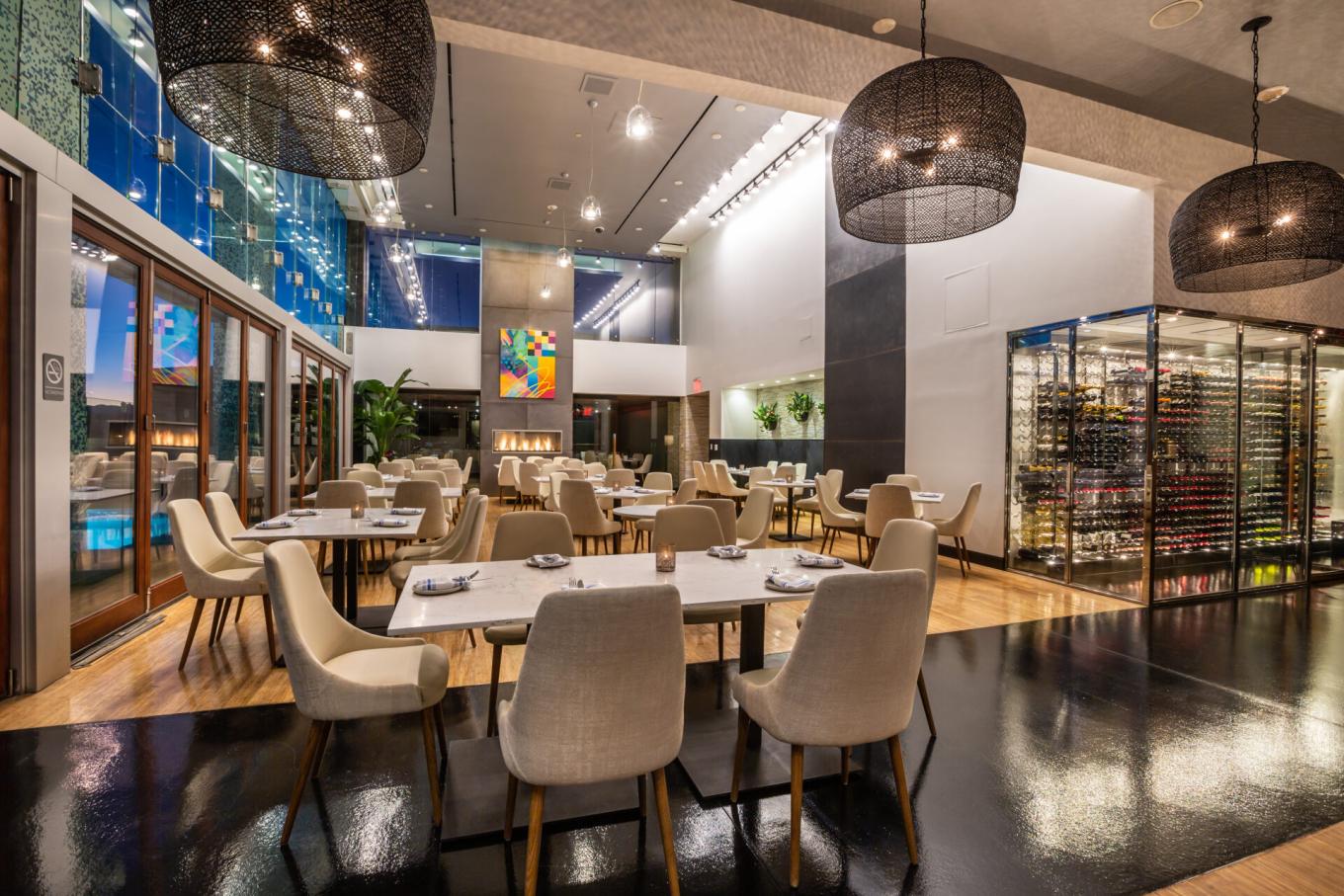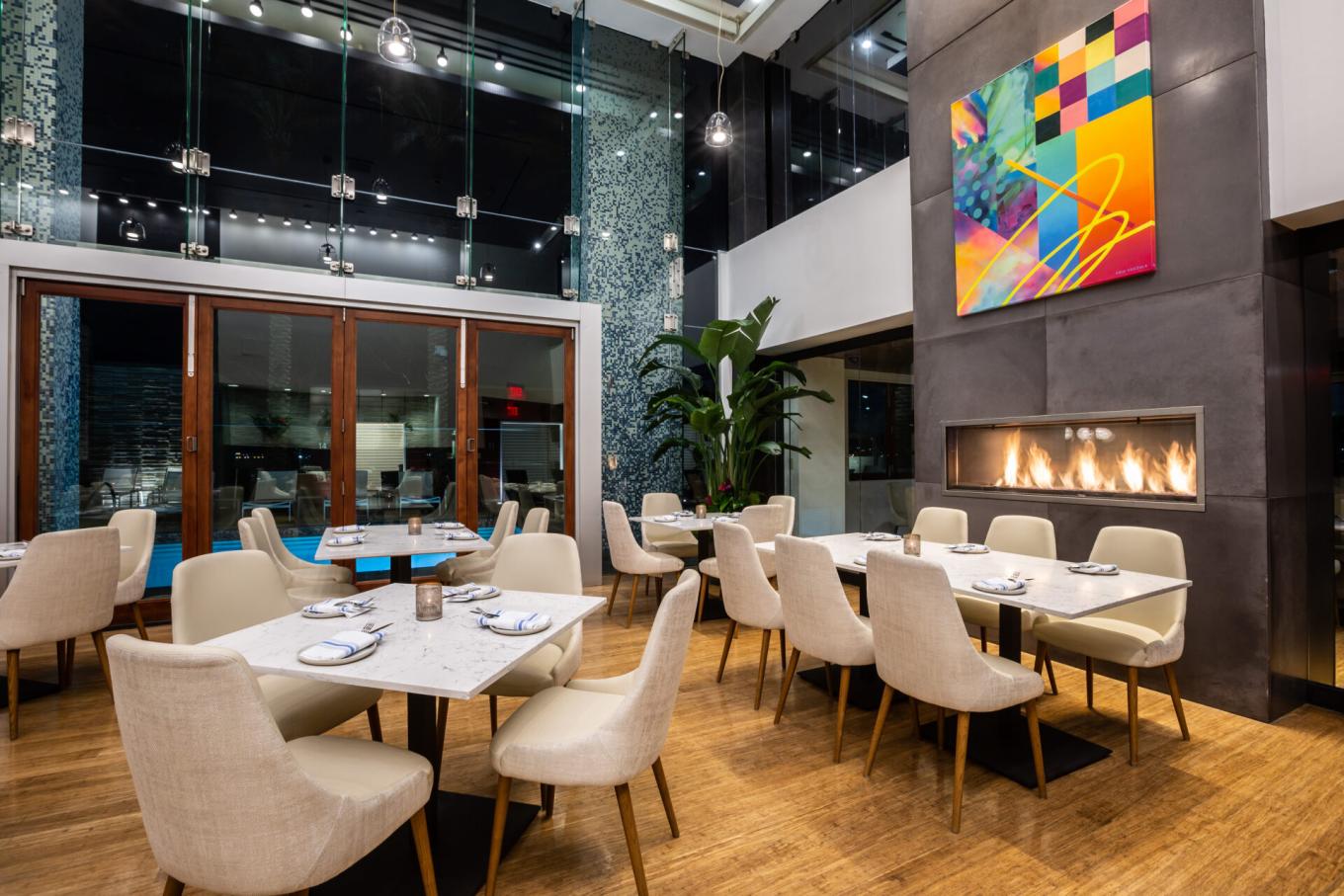 Laguna Pool House & Kitchen
Palms Place is honored to have Chef Luke Palladino, a renowned, and prestigious name in the culinary world, and his Meta-Hospitality team operate this iconic restaurant.
Laguna Pool House & Kitchen is the ultimate indoor and outdoor dining concept with the laid-back fun and sun of Las Vegas. A place for sipping cocktails by the pool, working quietly in the lounge, meeting friends for a meal, and getting social in the evenings.
The menus are full of captivating globally influenced culinary creations, the drinks are a celebration of modern mixology, and the design features inviting spaces for any occasion.
MENUS
All Day Menu | Brunch Menu | Dessert Menu | Drink Menu | Pool Drink Menu

Secondary Slides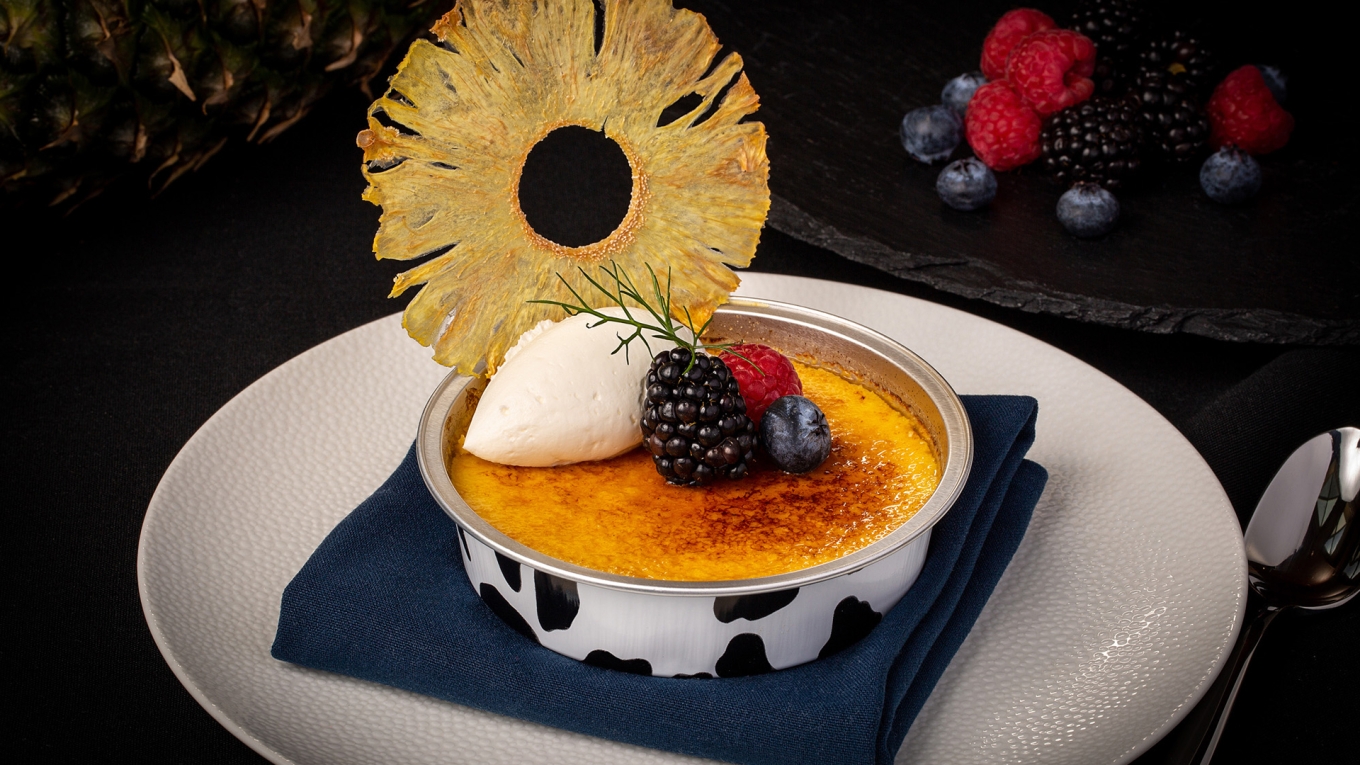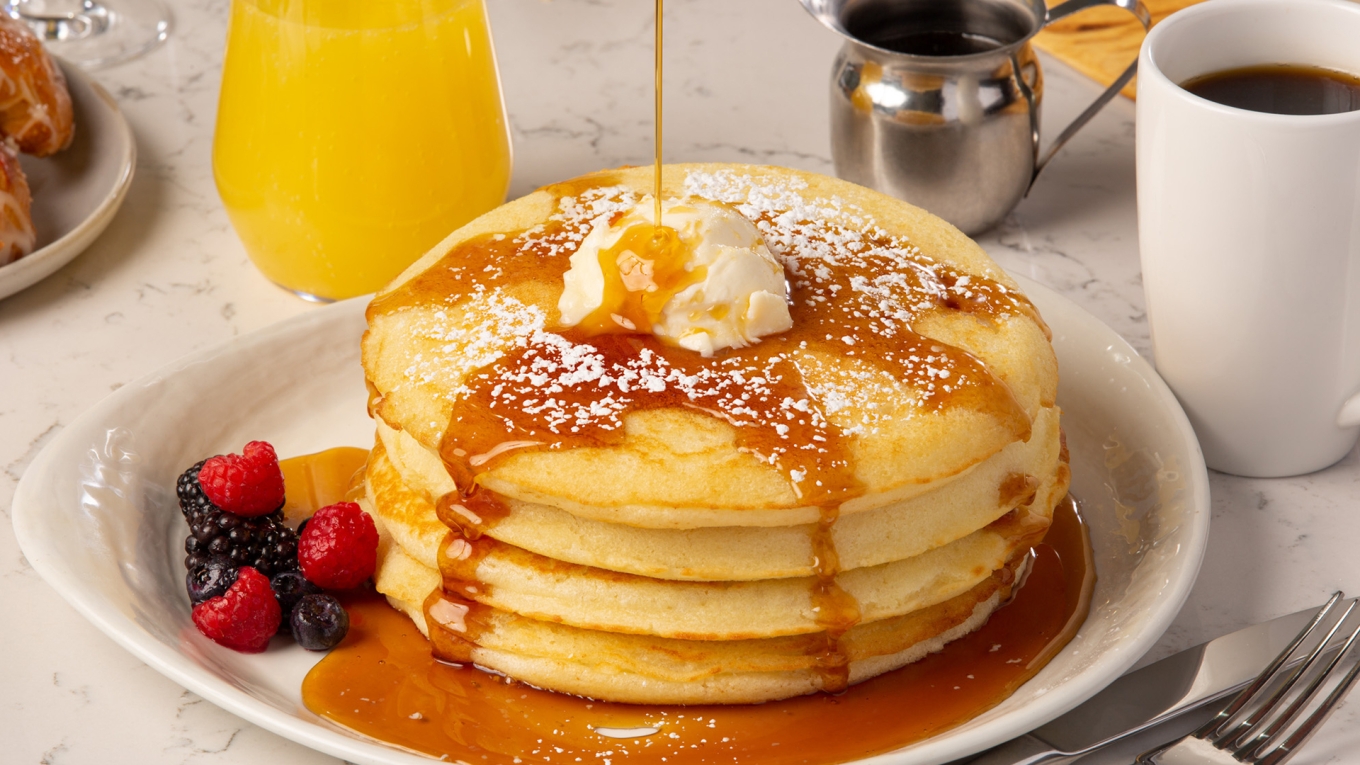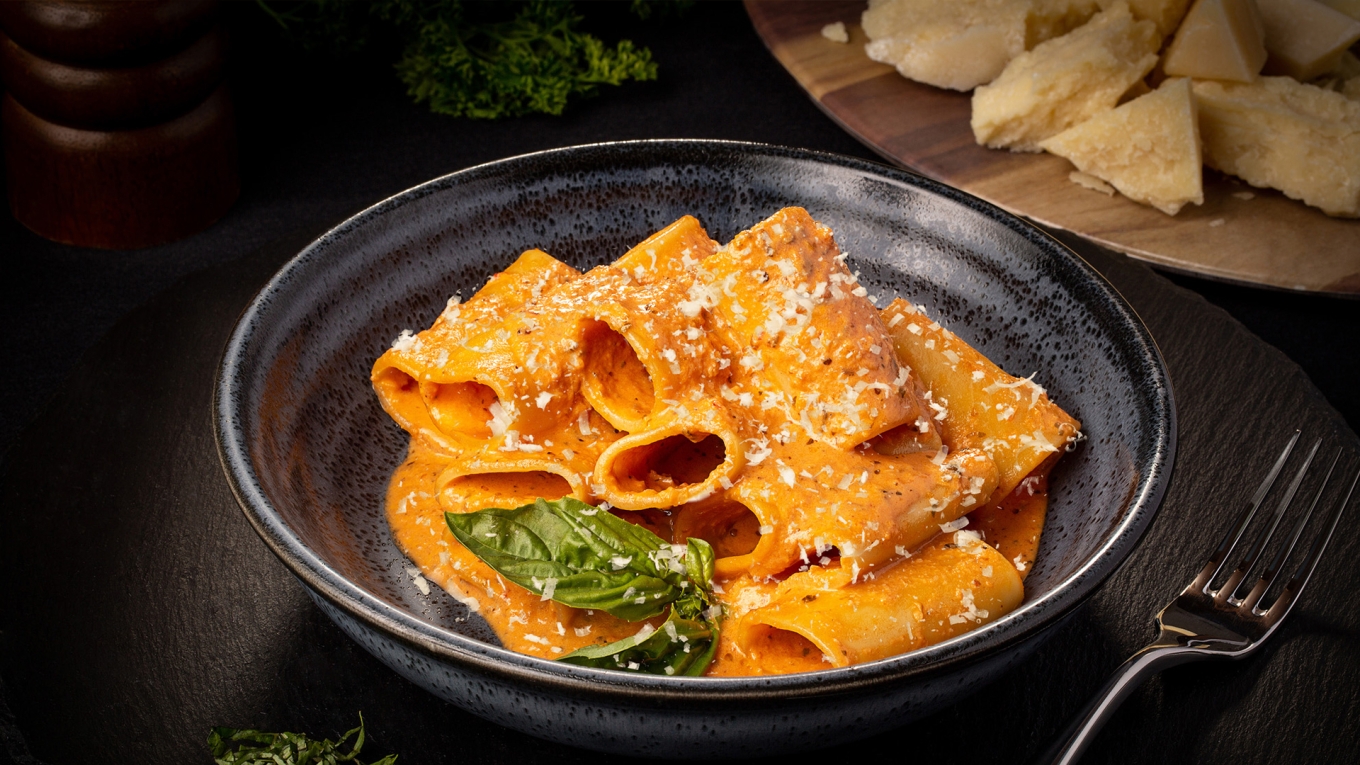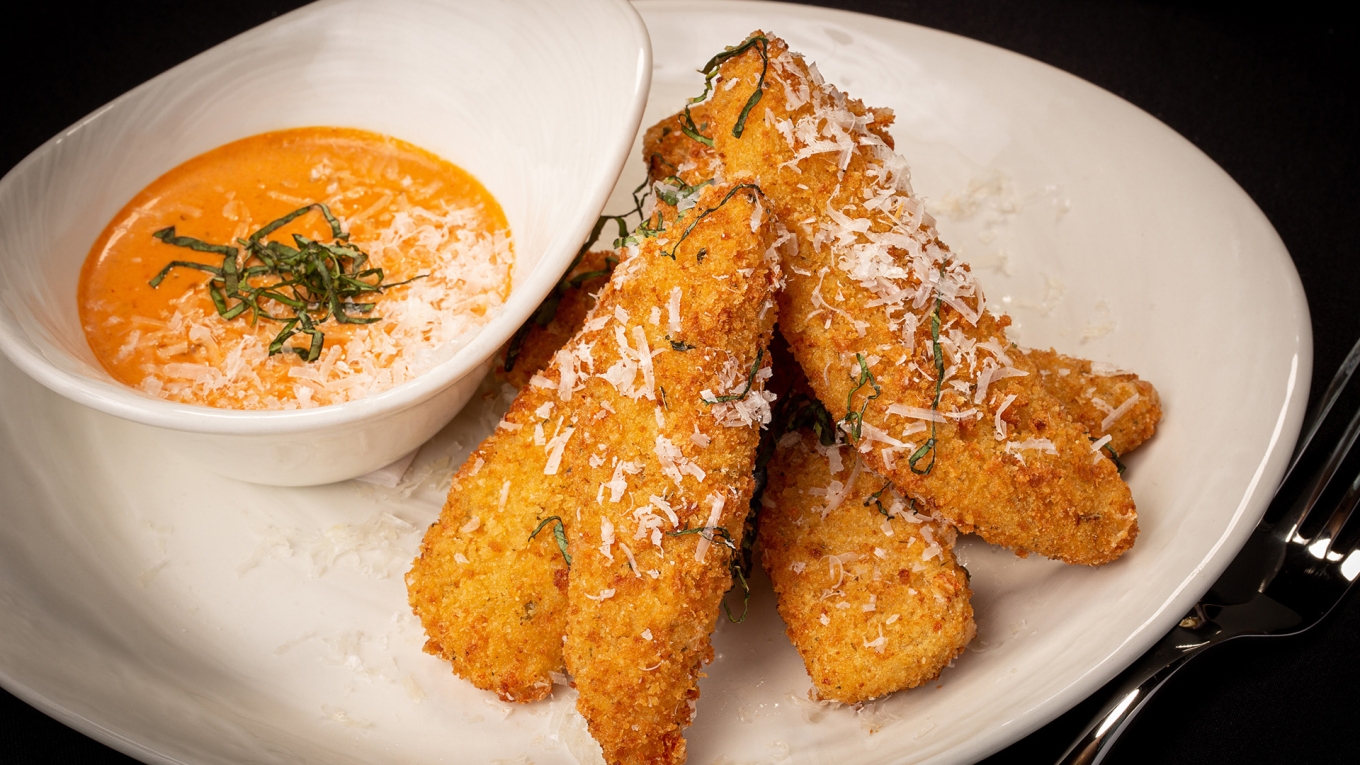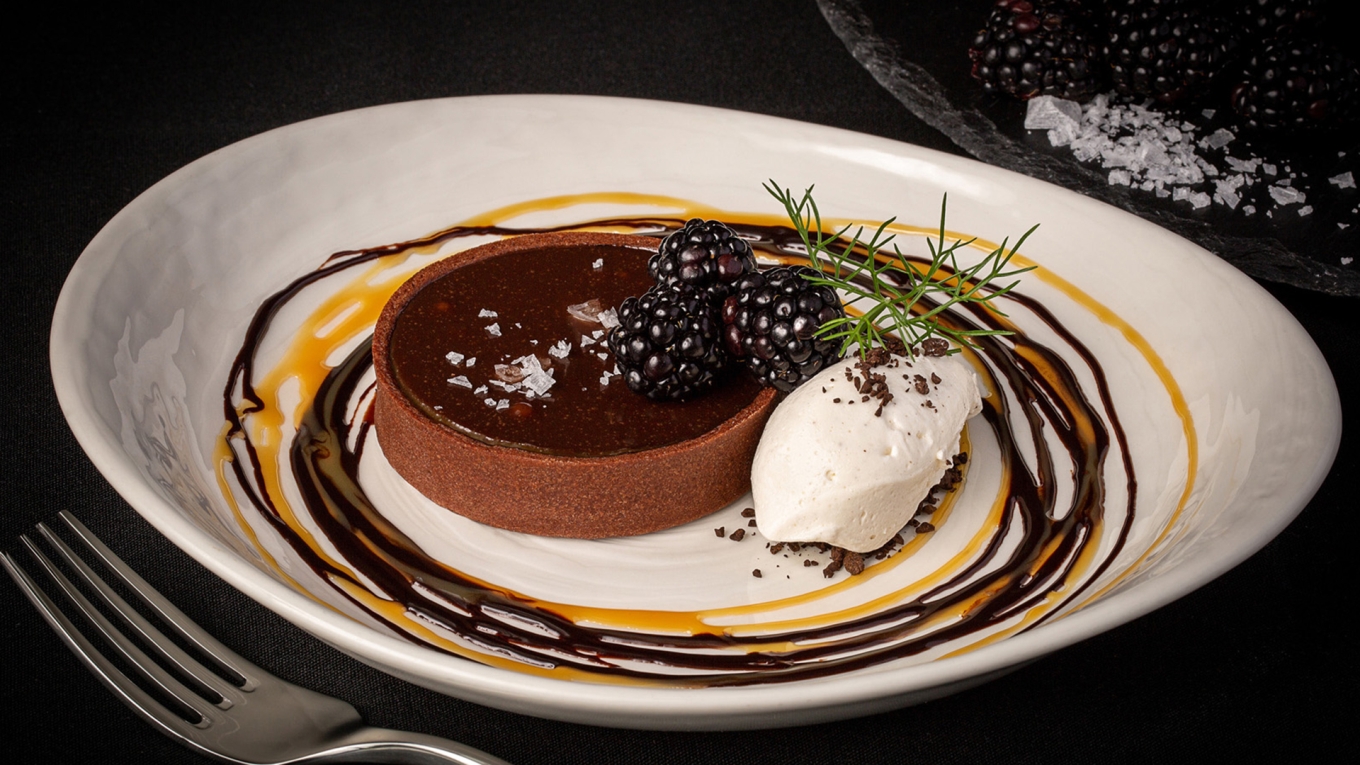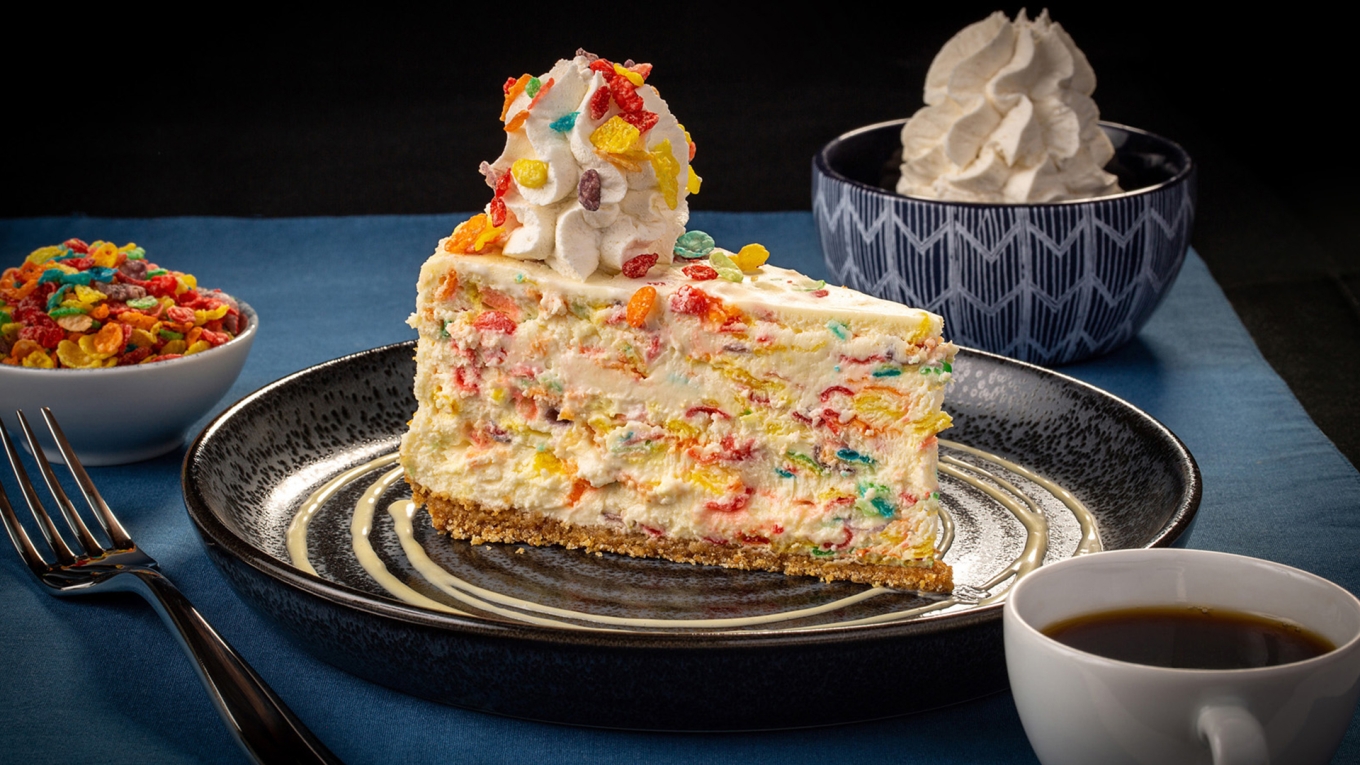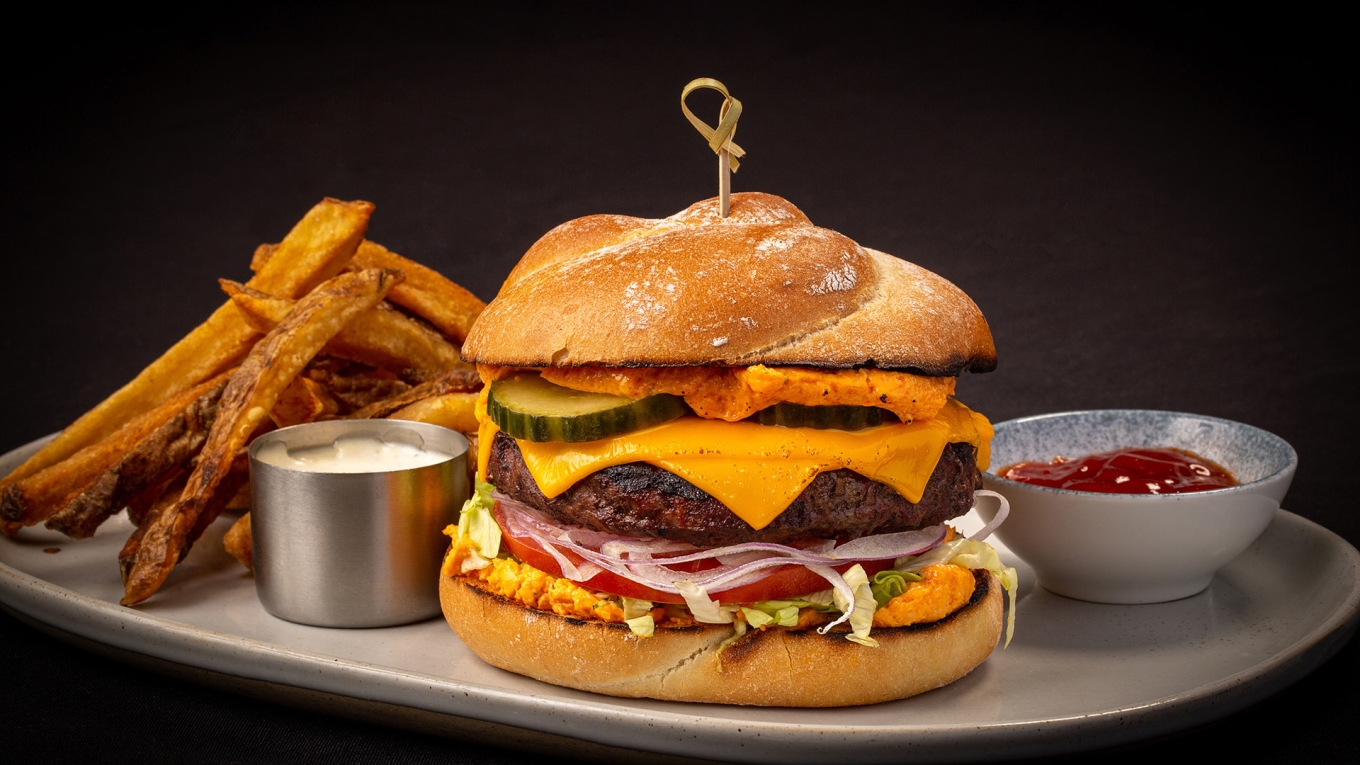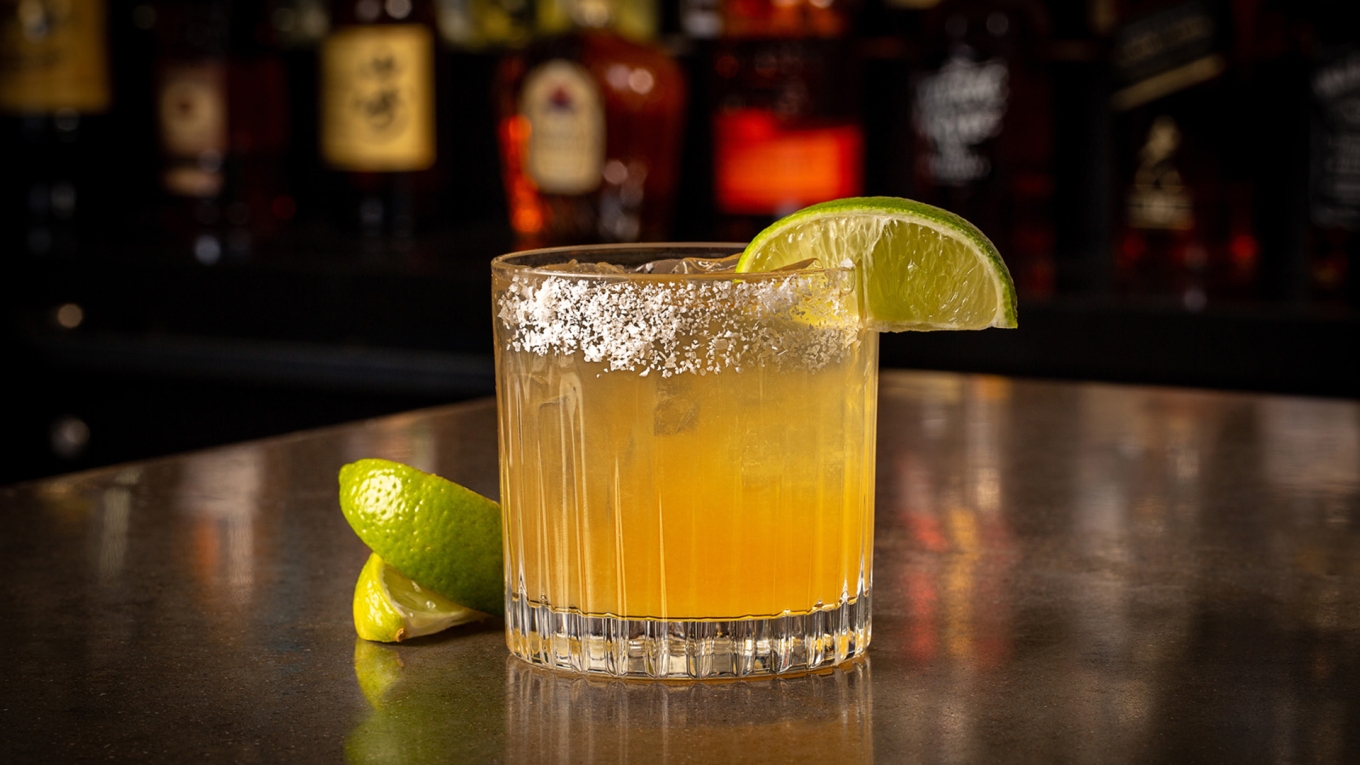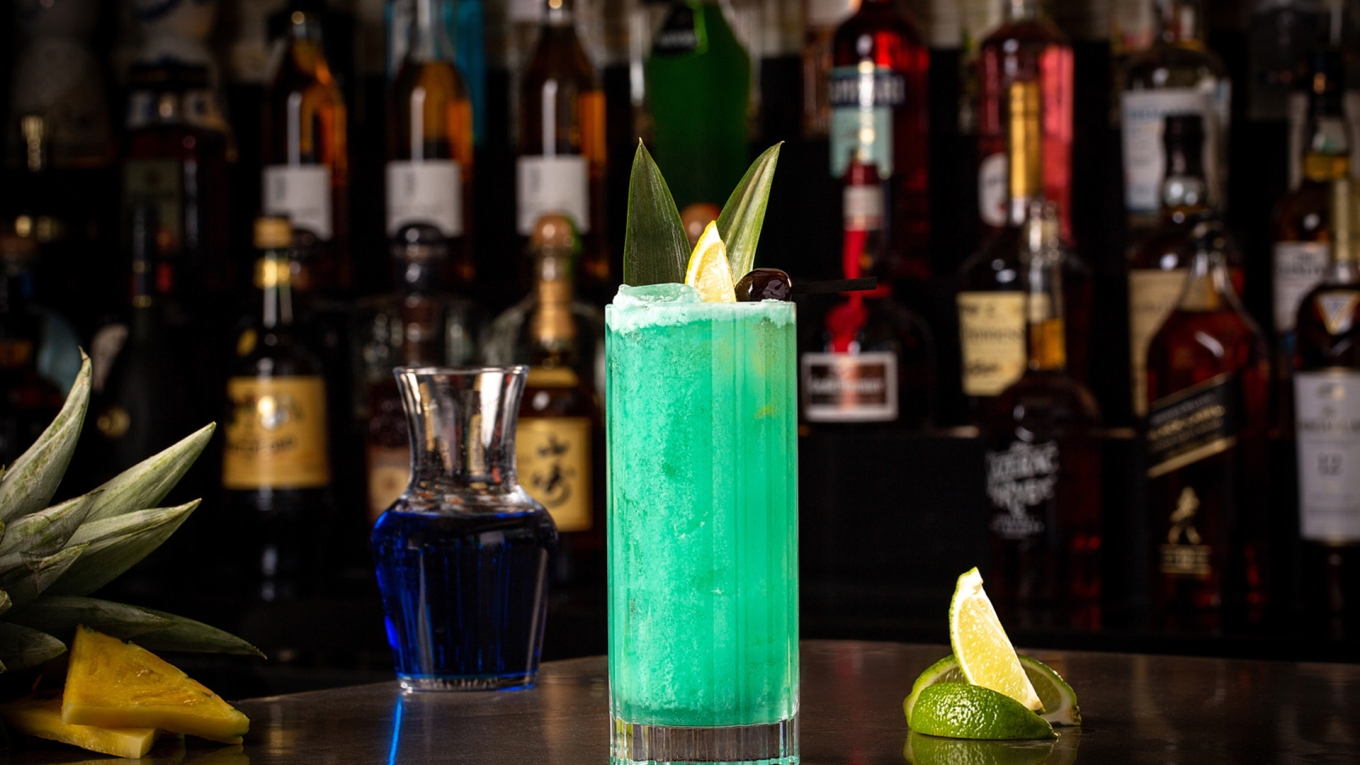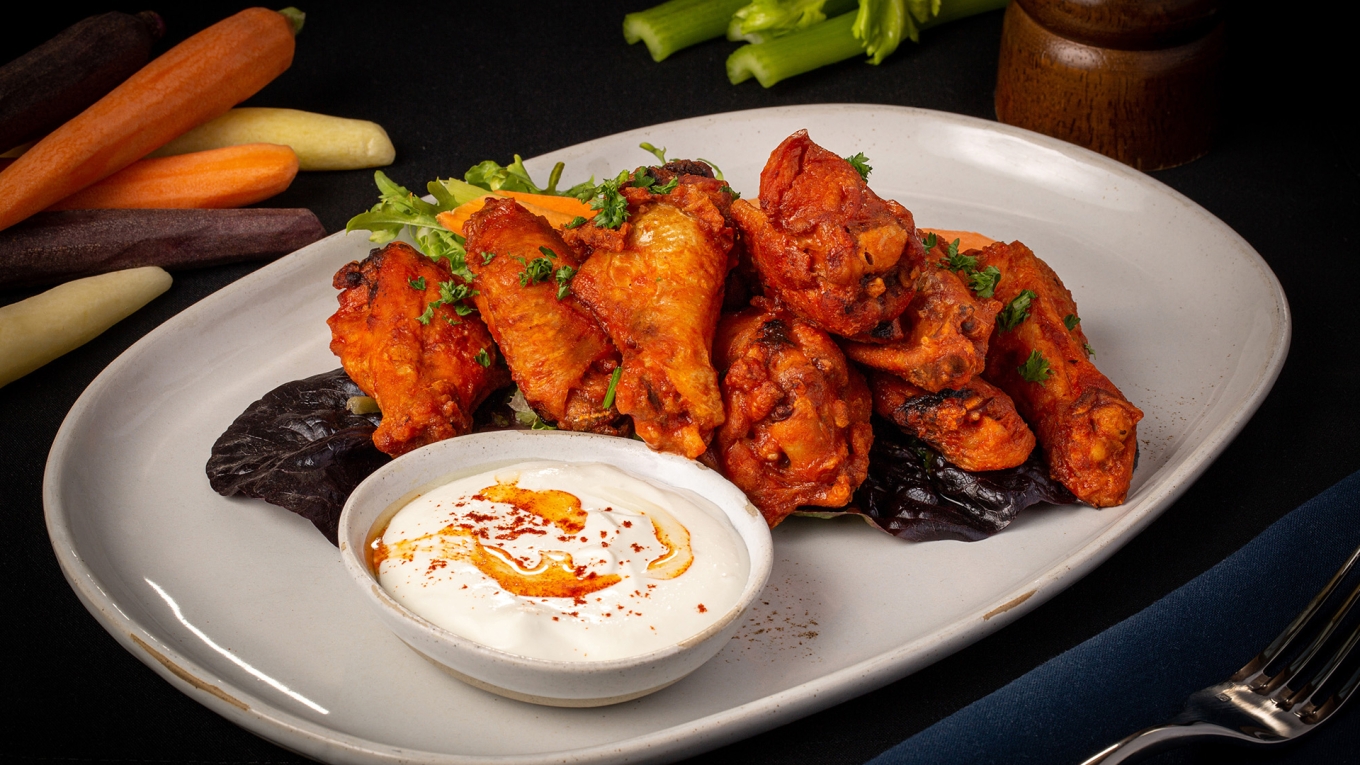 HOURS OF OPERATION
Monday & Tuesday
Closed

Wednesday - Friday
All Day Menu | 12pm – 9pm

Saturday
Brunch Menu | 9am – 2pm
All Day Menu | 2pm – 9pm

Sunday
Brunch Menu | 9am - 11am
Soul Sundays | 11am - 2pm
All Day Menu | 2pm - 9pm
 
IN ROOM DINING
Dinner
5pm – 9pm (Wed- Fri.)
9am – 12pm; 5pm - 9pm (Sat. & Sun.)
Order for your room
LOCATION
6th floor at Palms Place.
CONTACT
702-944-3292
GROUP DINING
12+ In Party
Contact Us:
Jacob Solis
Email
702-942-6856
Layout Canvas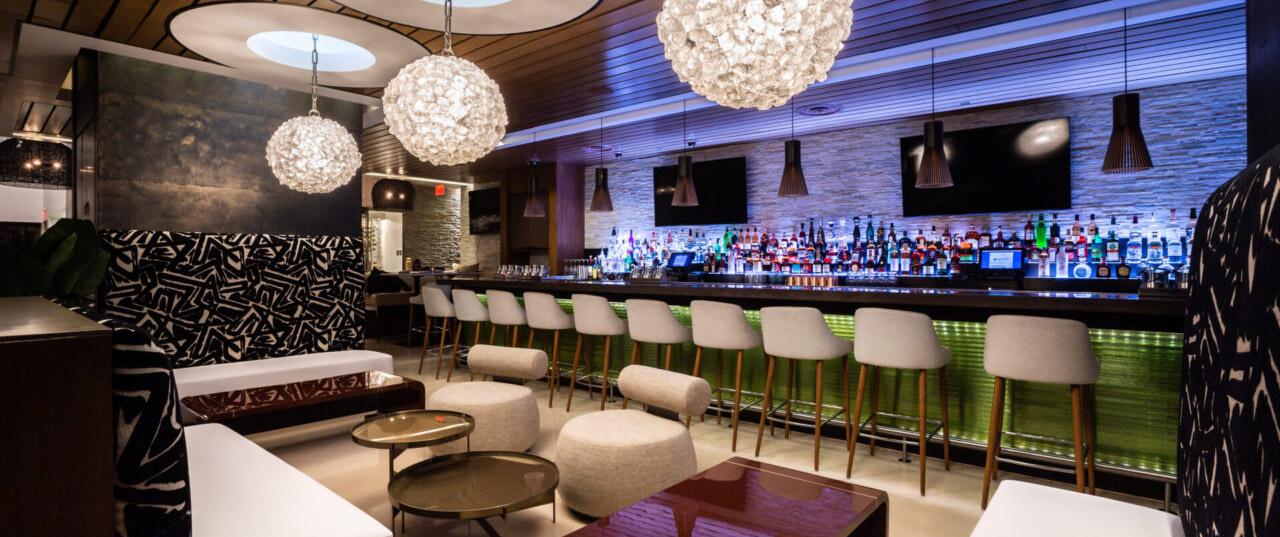 LAGUNA BAR & LOUNGE
Our stylish and expansive indoor lounge with open views of our pool terrace, offers more than seats. It immerses you in serenity with the ability to plug-in, relax and unwind at each of our luxurious seating areas and bar stools. Choose from an extensive list of spirits, wines, beers, fresh juices, and non-alcoholic beverages. Finish things off with light bites from our innovative menu for that feeling of Las Vegas summer, any time of year.
HOURS OF OPERATION  
Monday &  Tuesday | Closed
Wednesday & Thursday | 12pm – 9pm
Friday | 12pm – 10pm
Saturday & Sunday | 9am – 9pm
 
CONTACT  
702-944-3292
Layout Canvas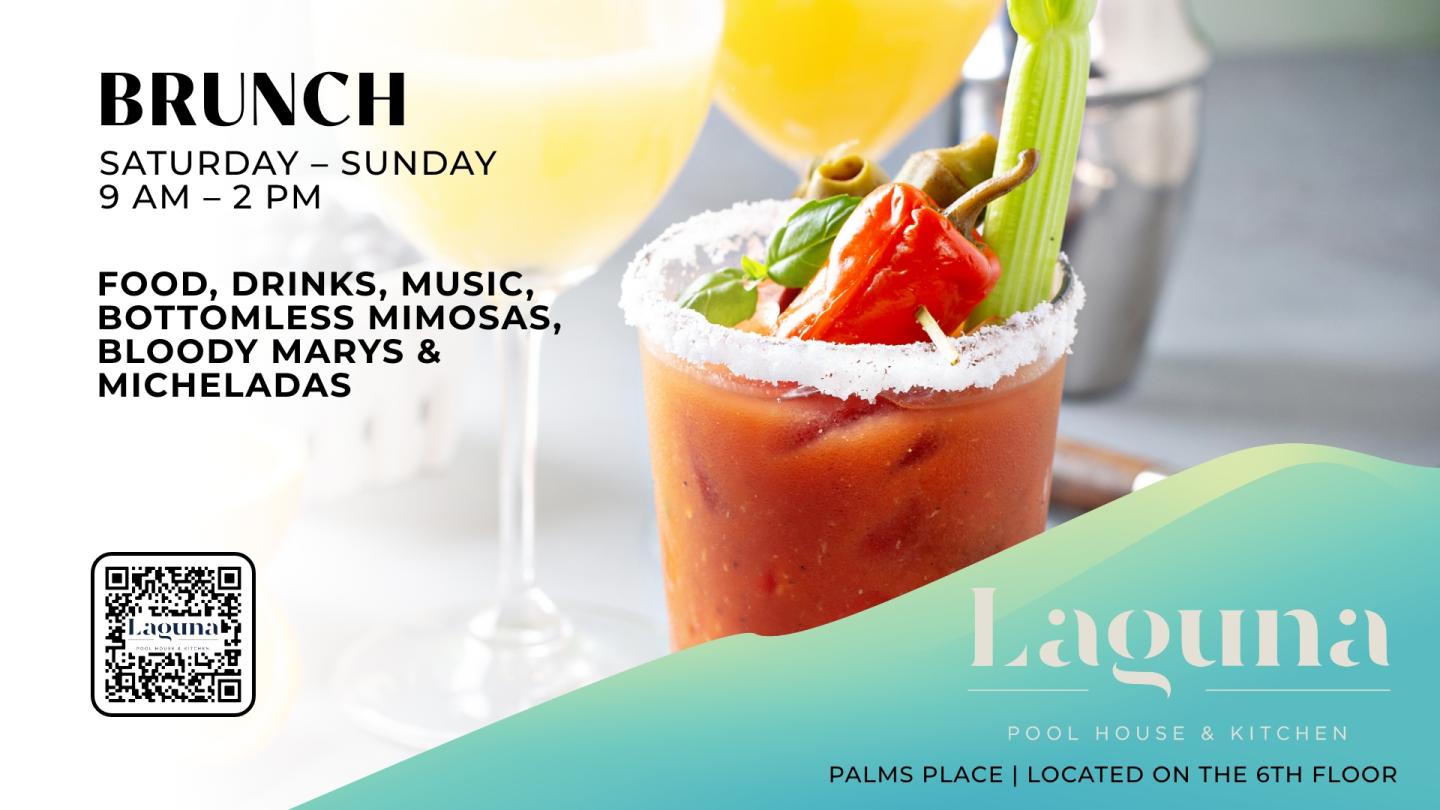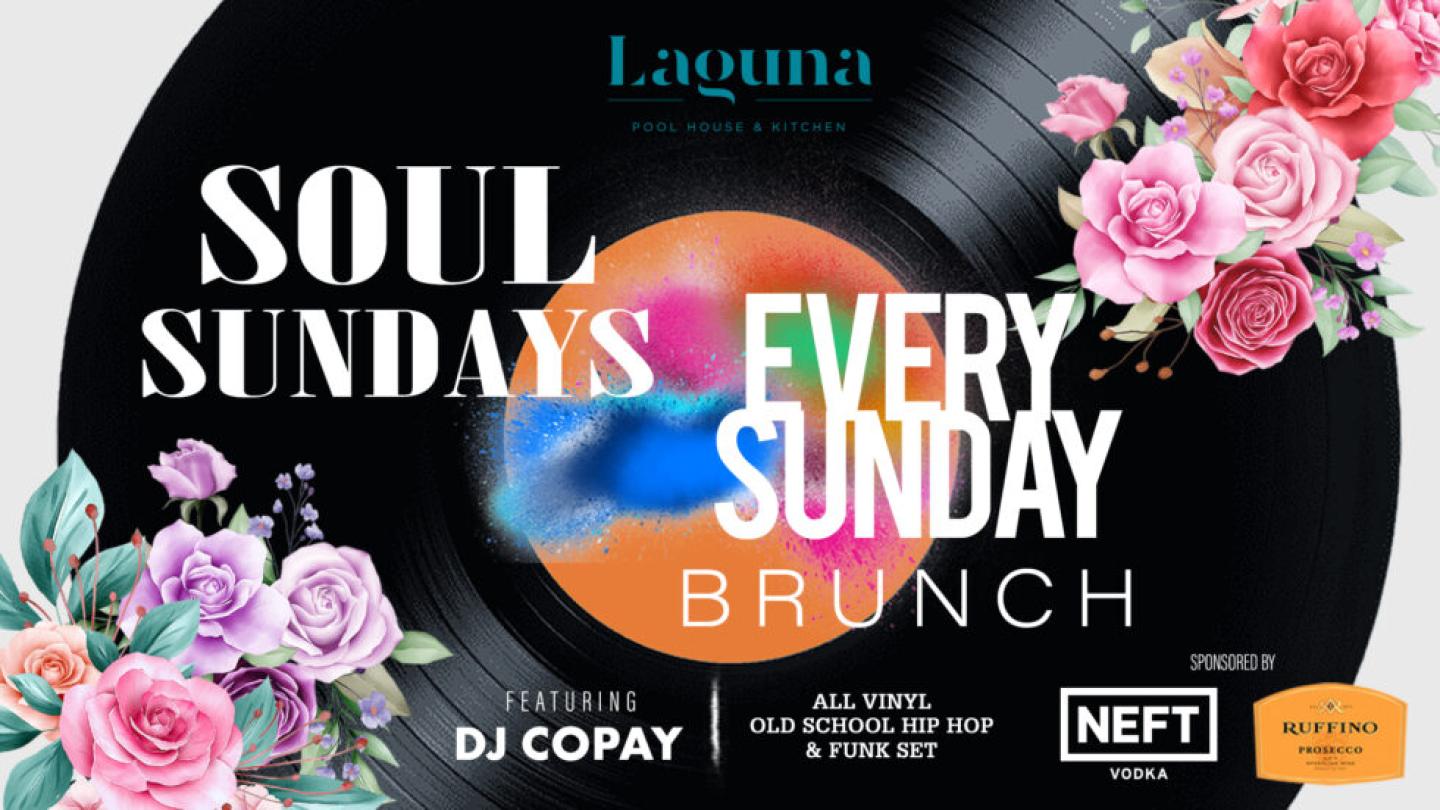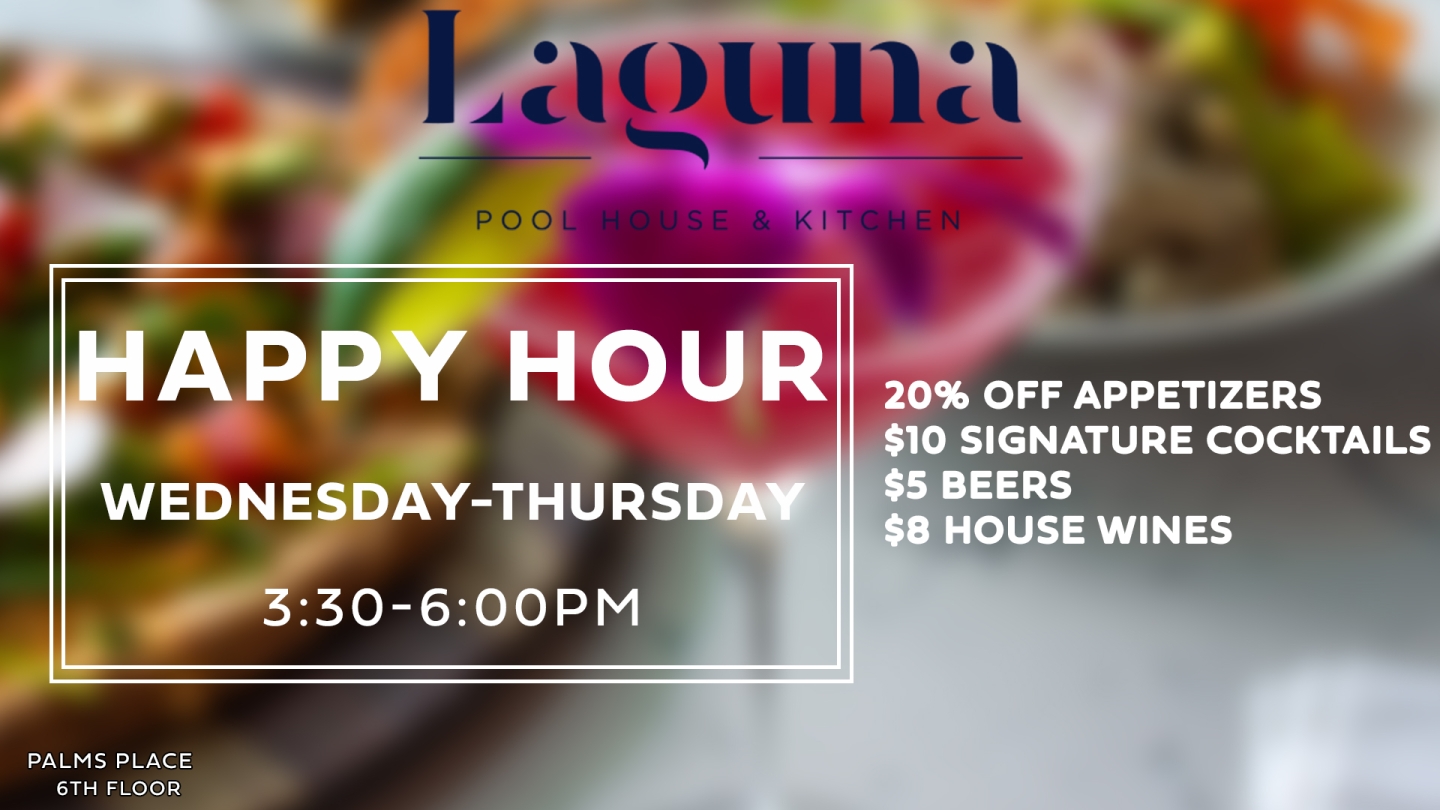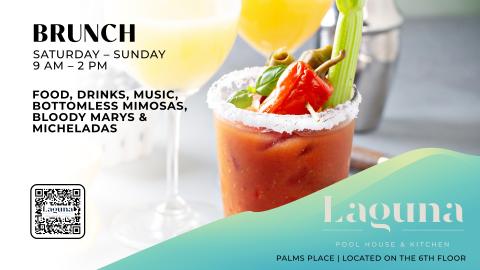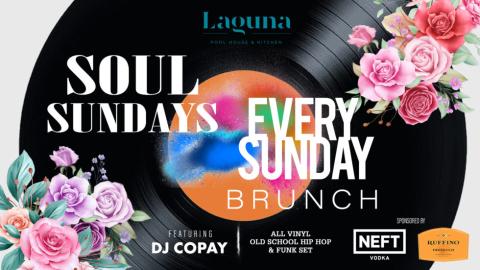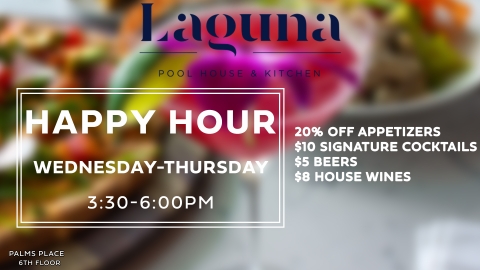 Explore upcoming promotions and events coming to Laguna!
Brunch | Sat. & Sun. | 9AM - 2PM 
Soul Sundays | Every Sun.
Happy Hour | Wed. & Thurs. | 3:30PM - 6:30PM
Explore Laguna Pool   
House & Kitchen
Take a look inside Laguna Pool House and Kitchen with a 360 degree View!