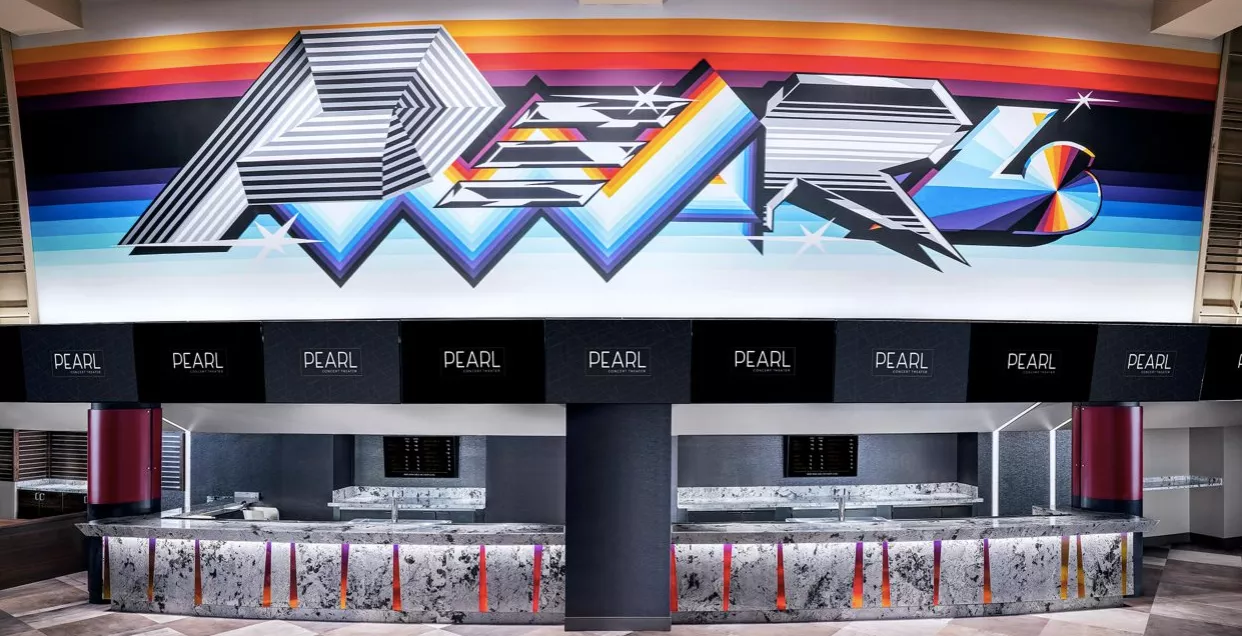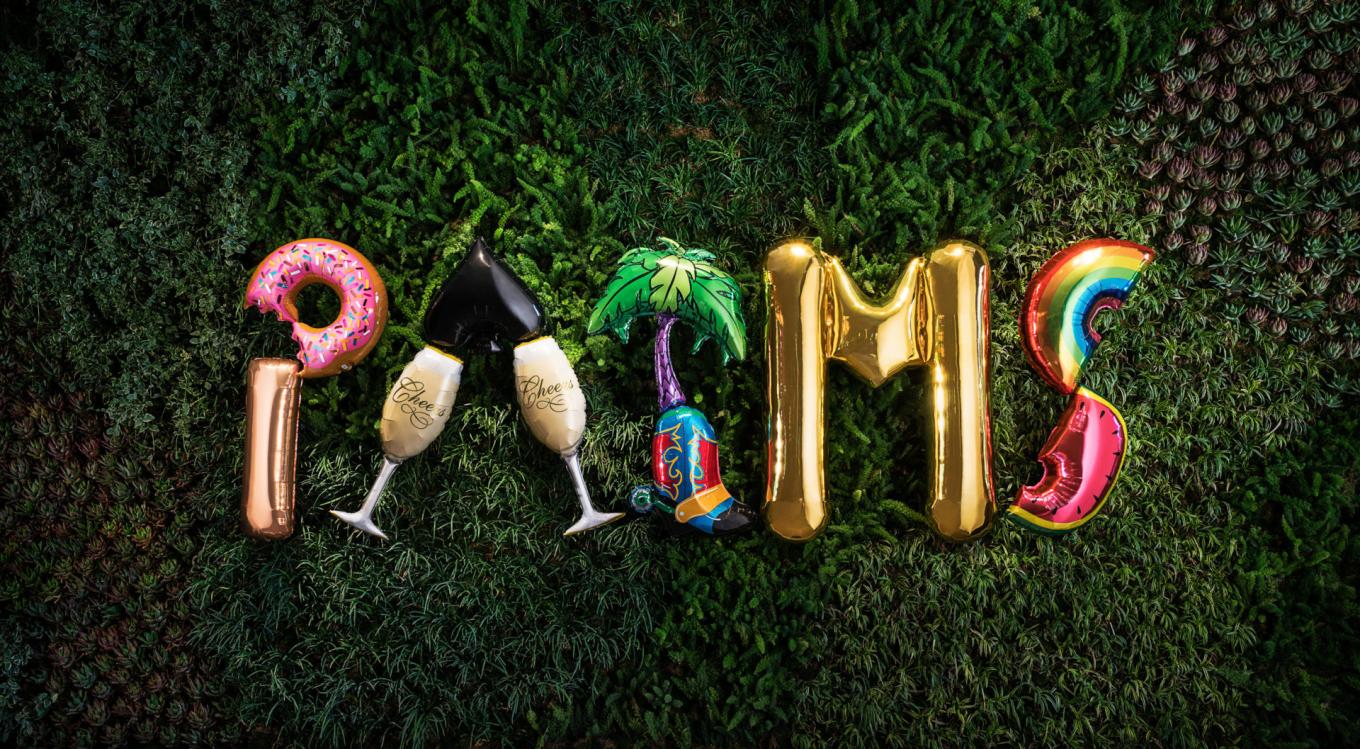 A PLACE FOR LUXURY AND FINE ART
The Palms Casino is home to an impressive art collection, featuring original works by some of the world's most celebrated artists. From paintings and sculptures to photography and installations, the collection offers something for everyone to enjoy. Whether you're interested in the history of the casino or simply enjoy admiring beautiful art, the Palms Casino's art collection is sure to delight.
Cakeland | 2018
By: Scott Hove 
Looking for a unique and luxurious art experience? Look no further than Cakeland, an installation by Scott Hove. Cakeland combines acrylic, enamel, and Swarovski crystals to create a one-of-a-kind display that is sure to dazzle.Located at Palms Casino, Cakeland is the perfect place to enjoy some truly decadent artwork. Whether you're admiring the intricate detail of the Swarovski crystals or marveling at the use of color, Cakeland is sure to impress. 
Location: Scotch 80 Prime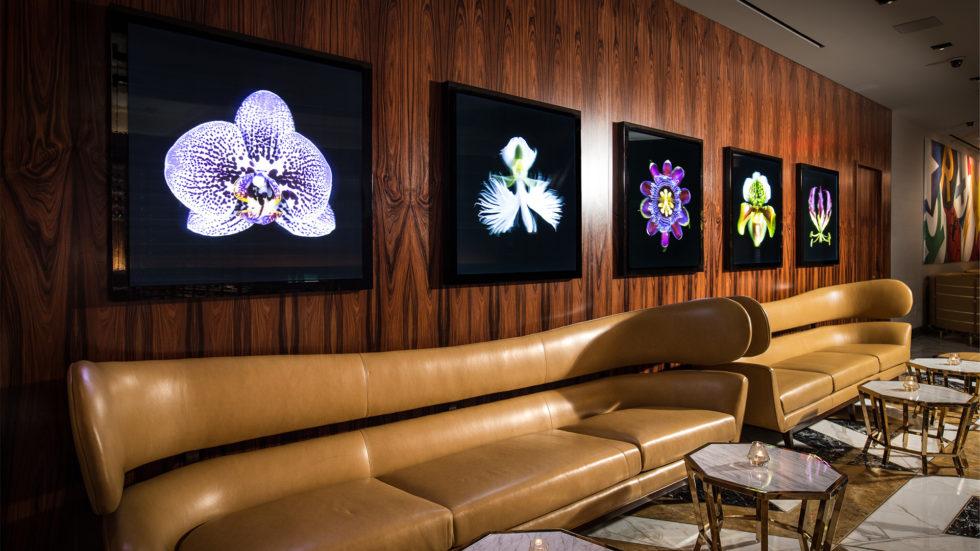 Naturalism 1 – 6
By: Robert Munday 
Realism 1 – 6 by Rob Munday are three-dimensional light sculptures made utilizing the mediums of holography and lenticular imaging. These stunning pieces are created by layering different images on top of one another, resulting in a multi-dimensional effect that is truly mesmerizing. Realism 1 – 6 are available in a limited edition of just six, making them a truly collectible piece for discerning art lovers. Each sculpture is mounted on a black marble base, adding a touch of luxury to this already incredible work of art. 
Location: Scotch 80 Prime
Spirograph #2 | 2017
By: REVOK 
REVOK's street art is a voice of the anti-establishment, depicting human experience and urban environments through a unique lens. REVOK's street art is widely acclaimed for its gritty realism and its ability to capture the essence of the city. It is this raw power that has made REVOK one of the most sought-after street artists today. His work provides a window into the often harsh realities of life in the urban jungle, and his art is a powerful reminder that even in the midst of chaos, beauty can be found. 
Location: VIP Check-In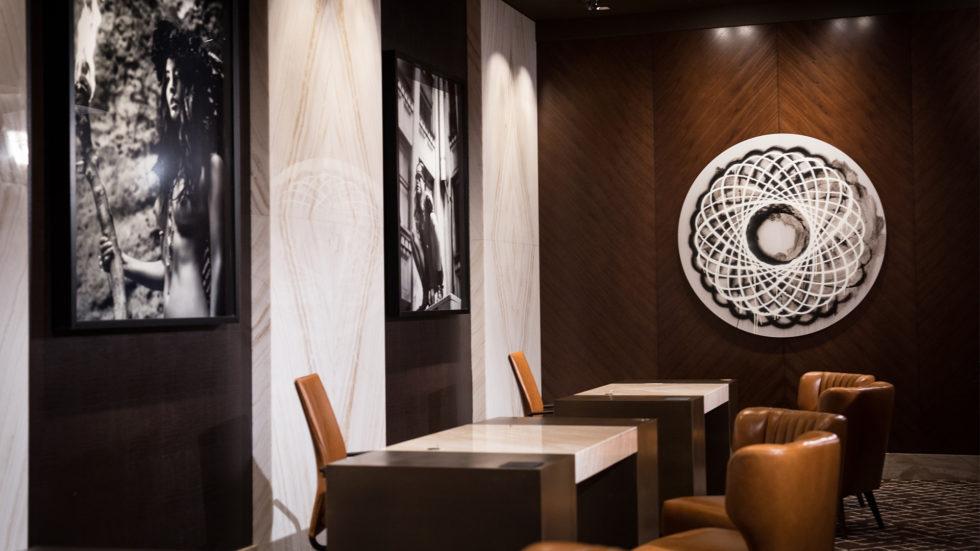 All I Ever Wanted Was Everything | 2018
By: Olivia Steele 
Olivia Steele's All I Ever Wanted Was Everything art installation at the Palms is a stunning display of contemporary art. Using neon light, Steele charges the space with her script, creating a piece that is both reflective and luxurious. The Palms is the perfect setting for this installation, as the contemporary aesthetic of the space complements Steele's work. This is an art installation that is sure to impress and engage viewers. 
Location: High Limit Room
Wish You Were Here
By: Olivia Steele 
Wish You Were Here is a stunning new artwork installed at the Palms Hotel in Las Vegas. Created by photographer Keegan Gibbs and artist Olivia Steele, the piece blends Gibb's iconic skyscape cloud imagery with Steele's signature neon messages. The result is a truly stunning work of art that is sure to mesmerize guests as they check in at the hotel. Wish You Were Here is just one of many incredible artworks on display at the Palms, making it one of the most exciting and culturally-rich hotels in Las Vegas. 
Location: Check-In Desk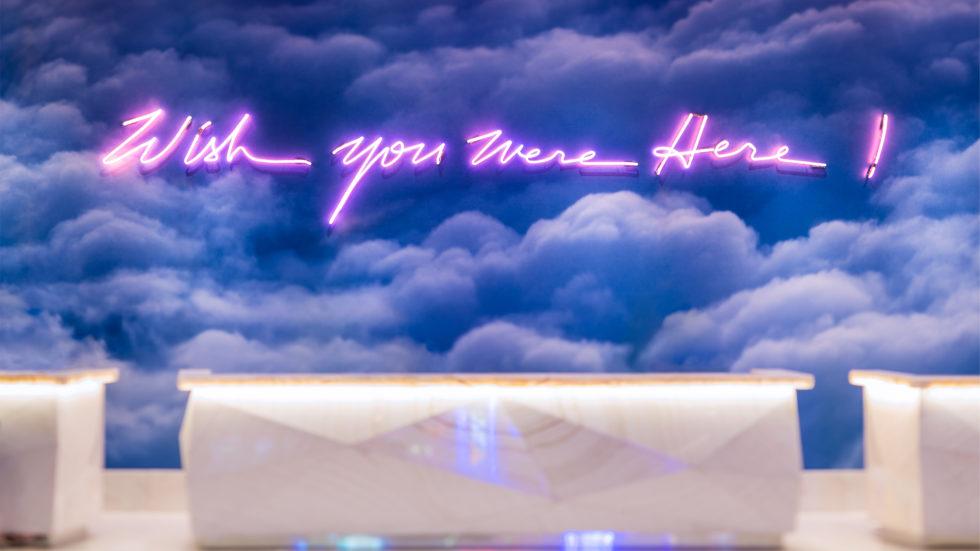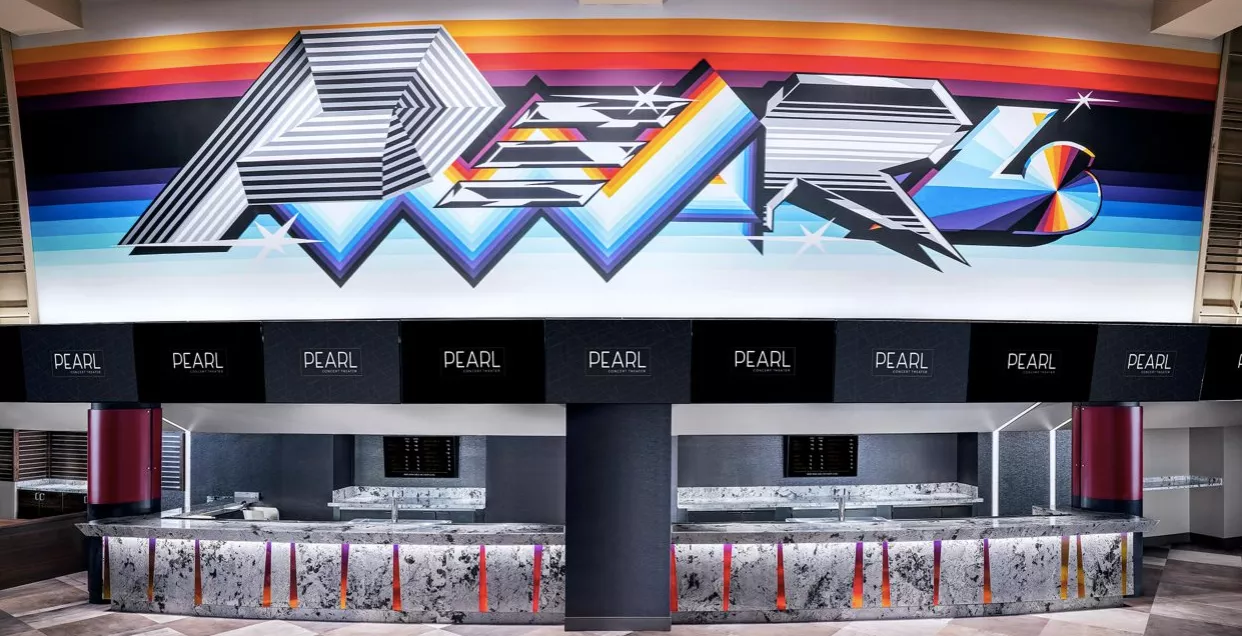 Pearl | 2018
By: Felipe Pantone 
The art of Felipe Pantone is an explosion of color and light, a feast for the senses that is at once invigorating and calming. His piece "Pearl" is a perfect example of his unique style, blending rhythmic patterns with a dynamic sense of movement. Influenced by the bold colors and geometric shapes of the 1980s, Pantone's work is both retro and contemporary, a visual feast that is sure to delight viewers of all ages. Whether viewed in person or online, his art is for sure a Pantone viewing before every show. 
Location: Pearl Theater