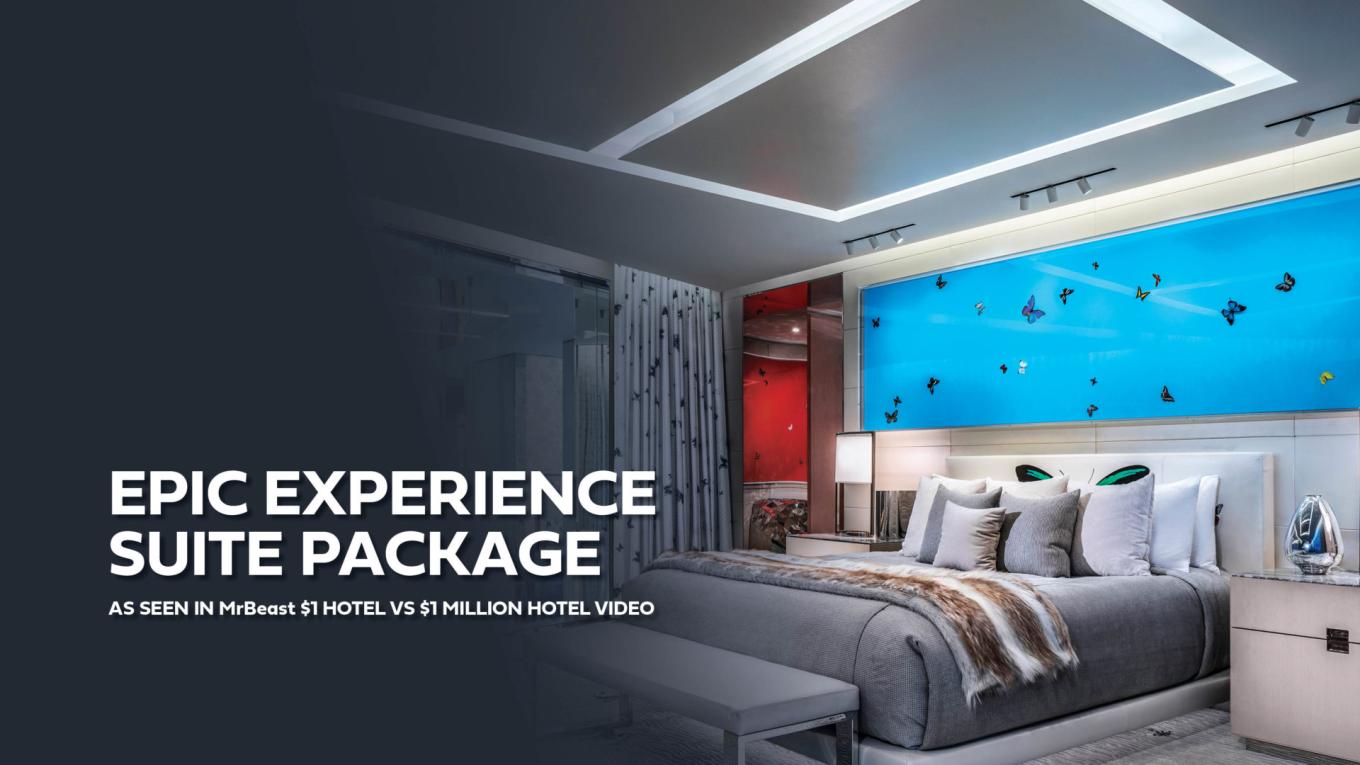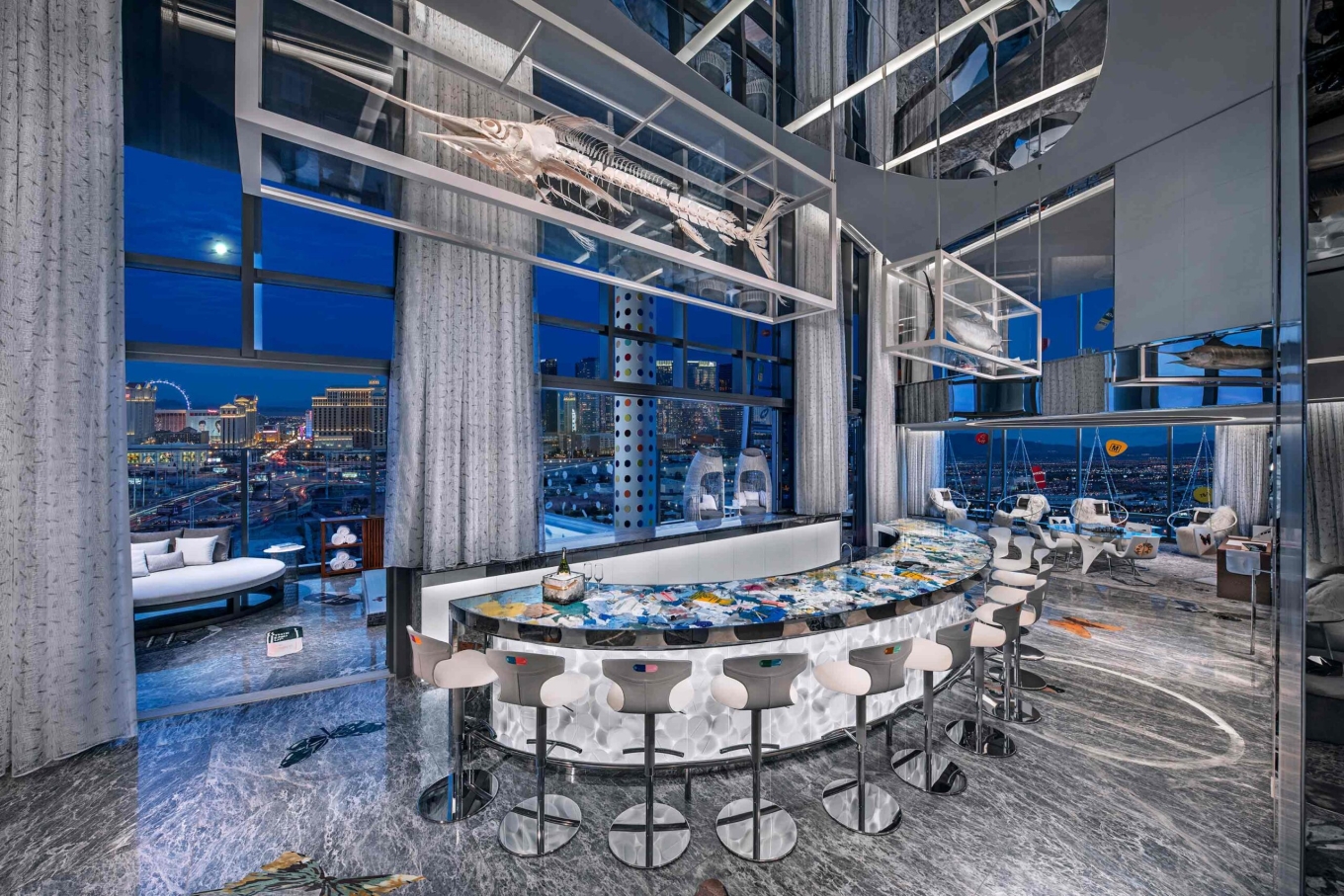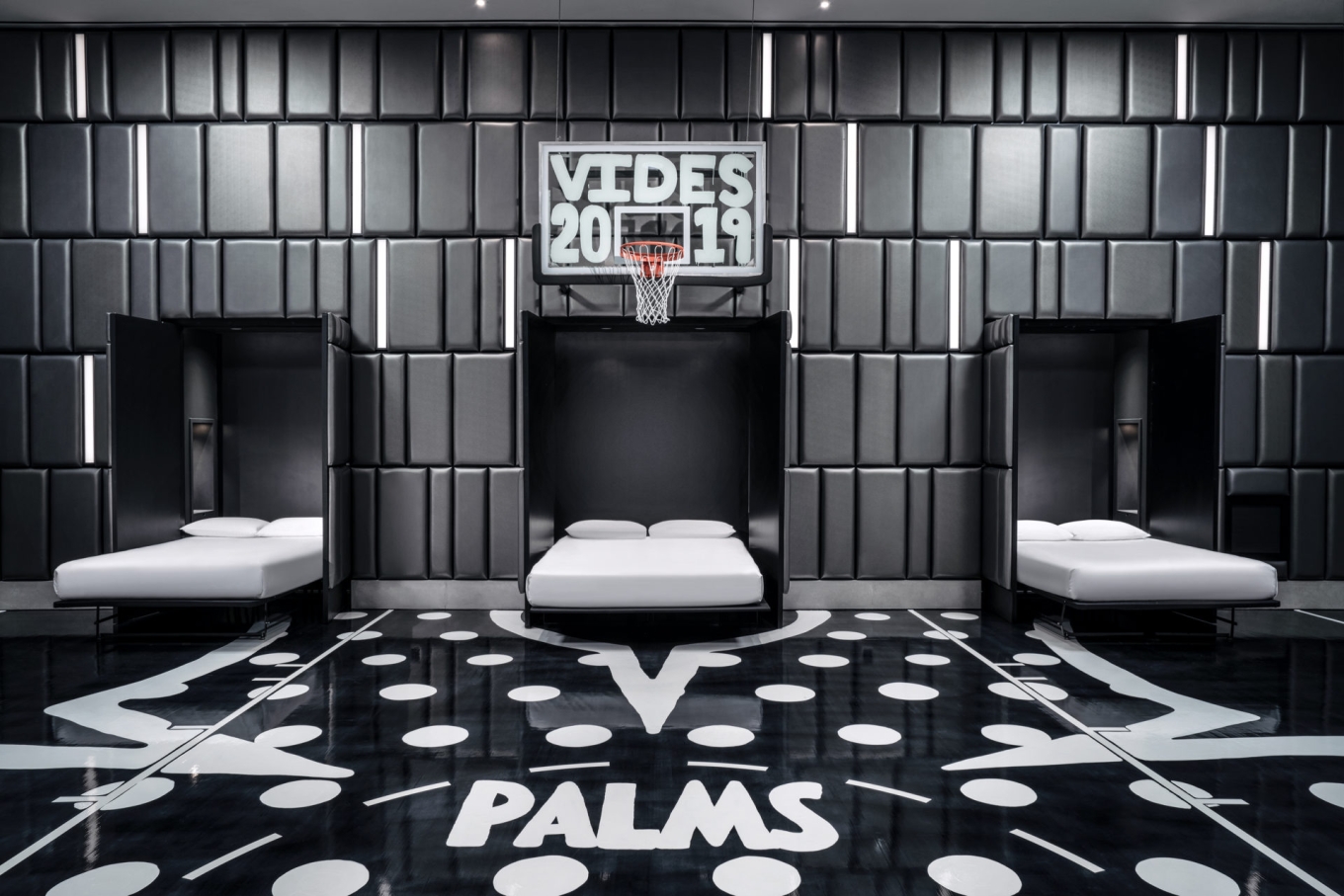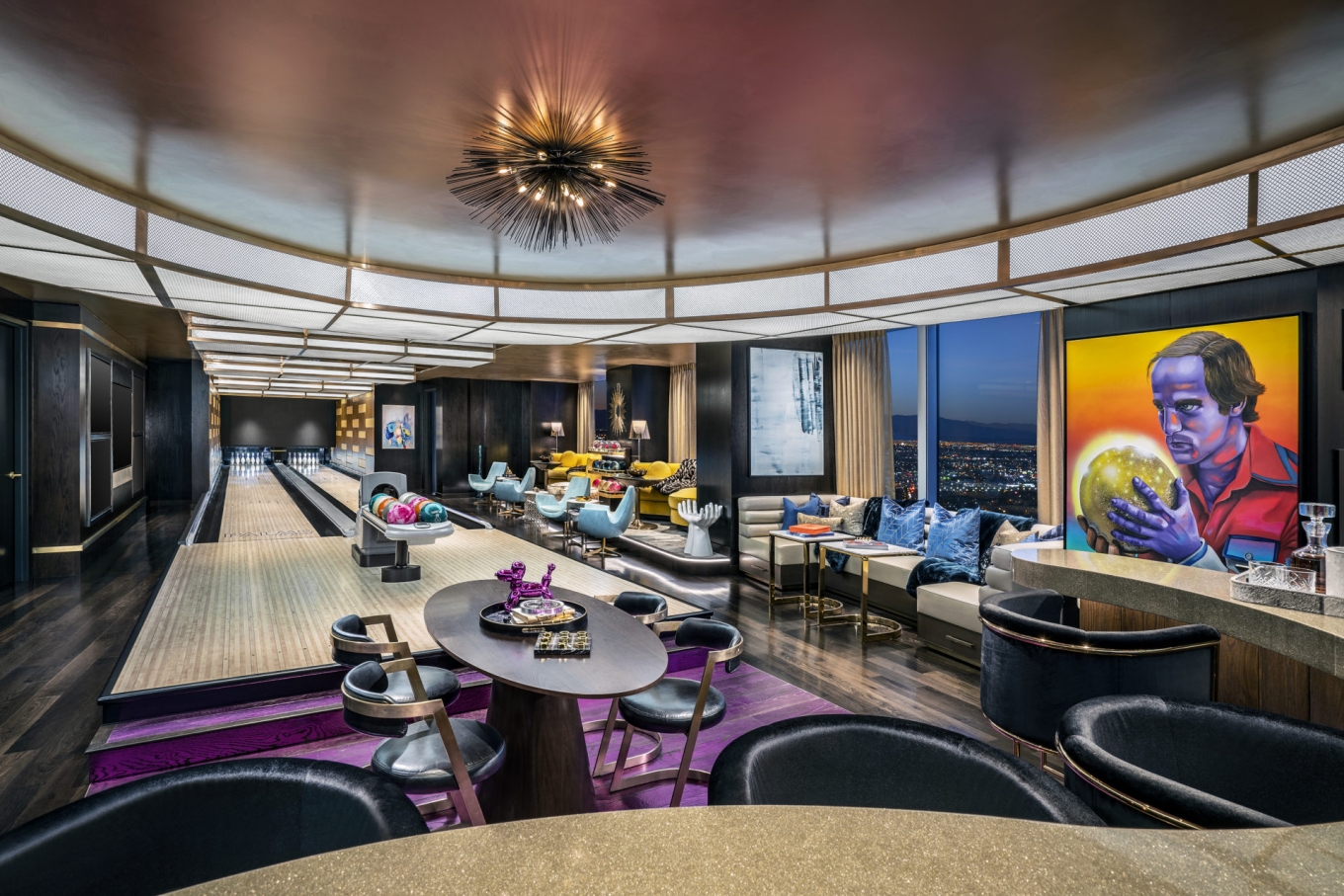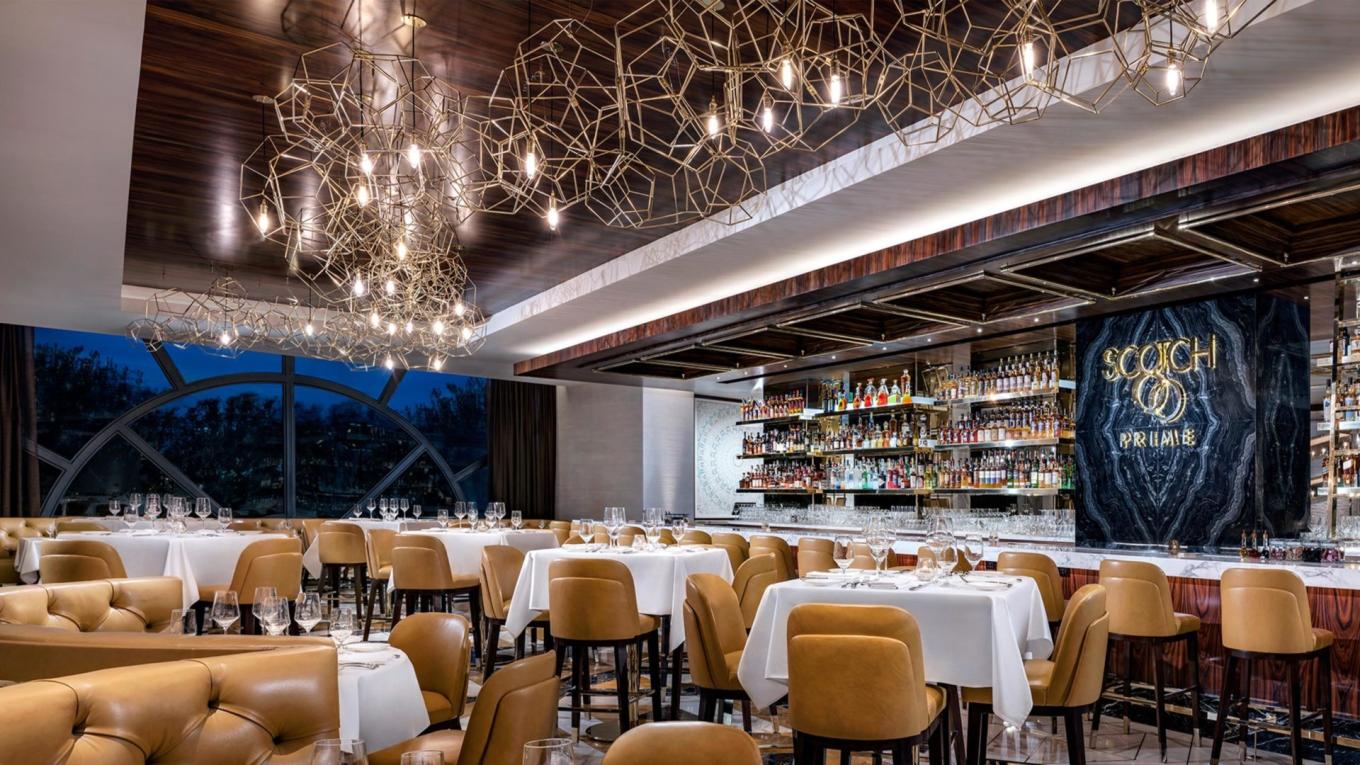 Epic Experience Suite Package
As seen in MrBeast's $1 vs $1,000,000 Hotel Room! 
The Epic Experience Suite Package is here! You and your closest friends will get to stay in three of our luxurious suites: Empathy Suite, Hardwood Suite and Kingpin Suite. 
Included in the once in a lifetime offer is a dinner for you and up to 9 friends at Scotch 80, one of Vegas' most popular restaurants. 
Call 877-823-0479 to book this beast of an offer today! 
Offer Details 
One Night Stay in: 
Total Value: $150,000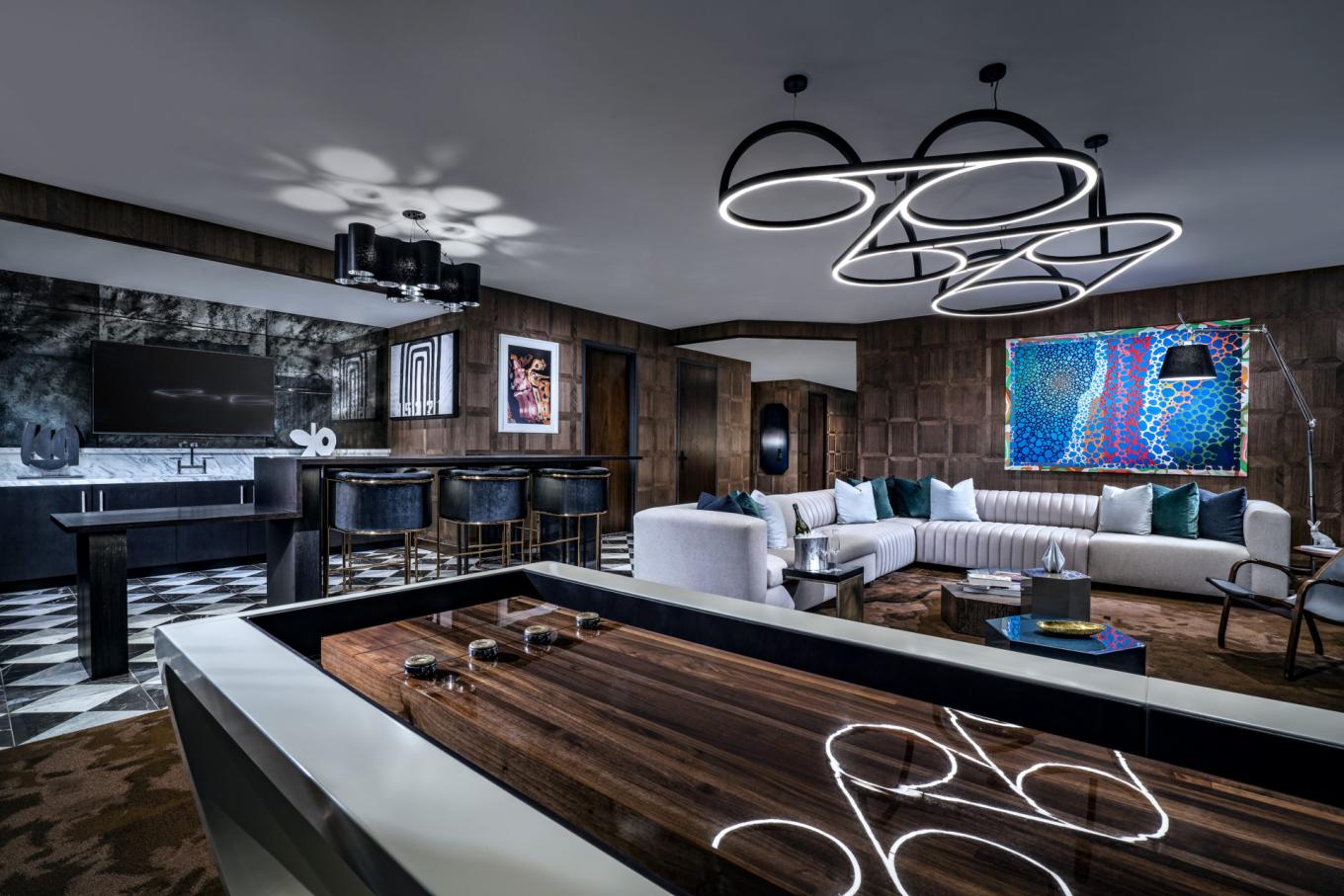 Penthouses 
Perched atop the Resort, the Penthouses at the Palms offer an unparalleled level of luxury and privacy. The accommodations range from one-bedroom and two-bedroom penthouse suites, all of which feature stunning views of the Las Vegas Strip.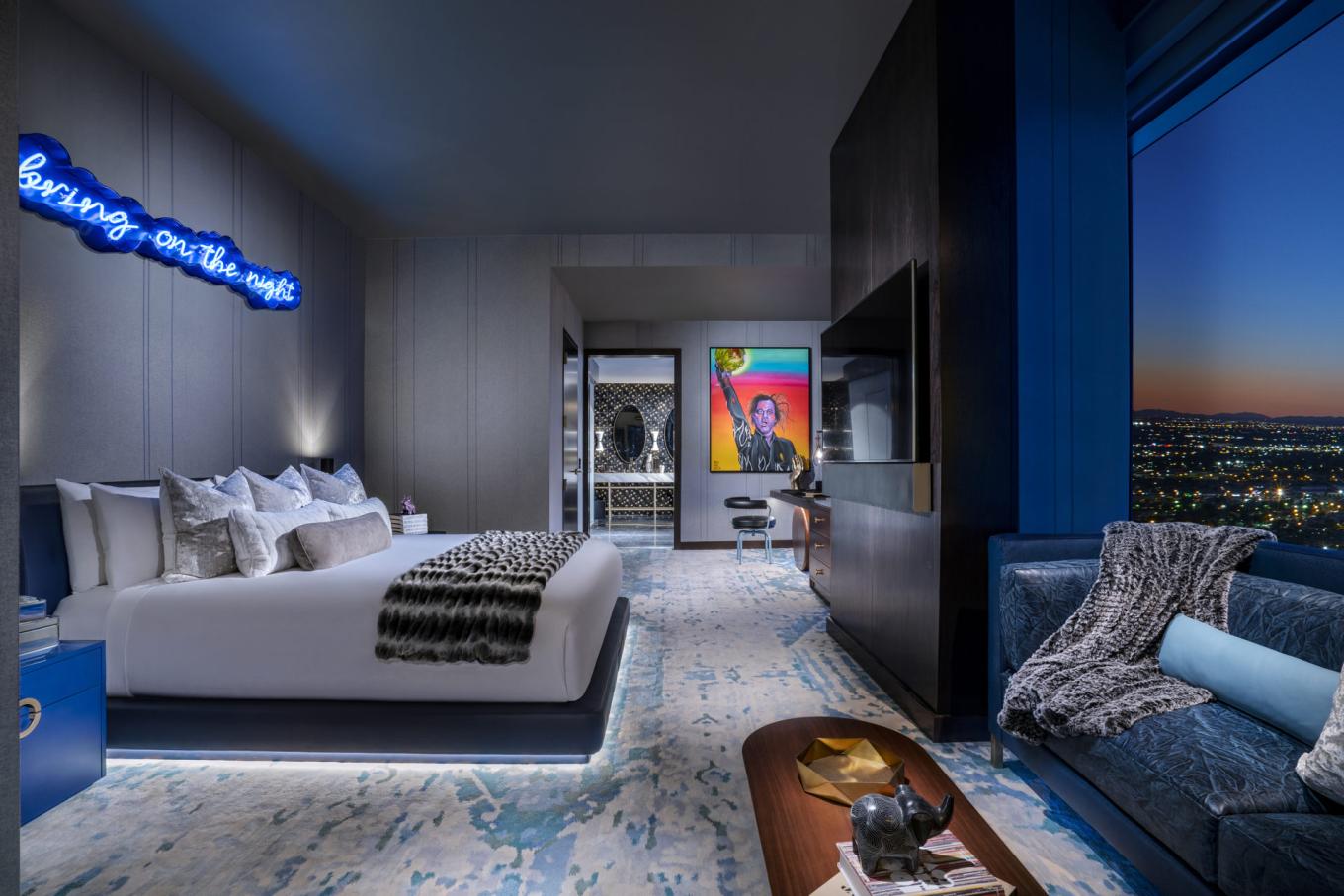 Experiential Suites 
Looking for a truly unique Las Vegas experience? Look no further than the Experiential Suites at the Palms Casino. These one-of-a-kind suites feature private bowling alleys, personal basketball hoops, a rose gold beauty bar, and a cinema space.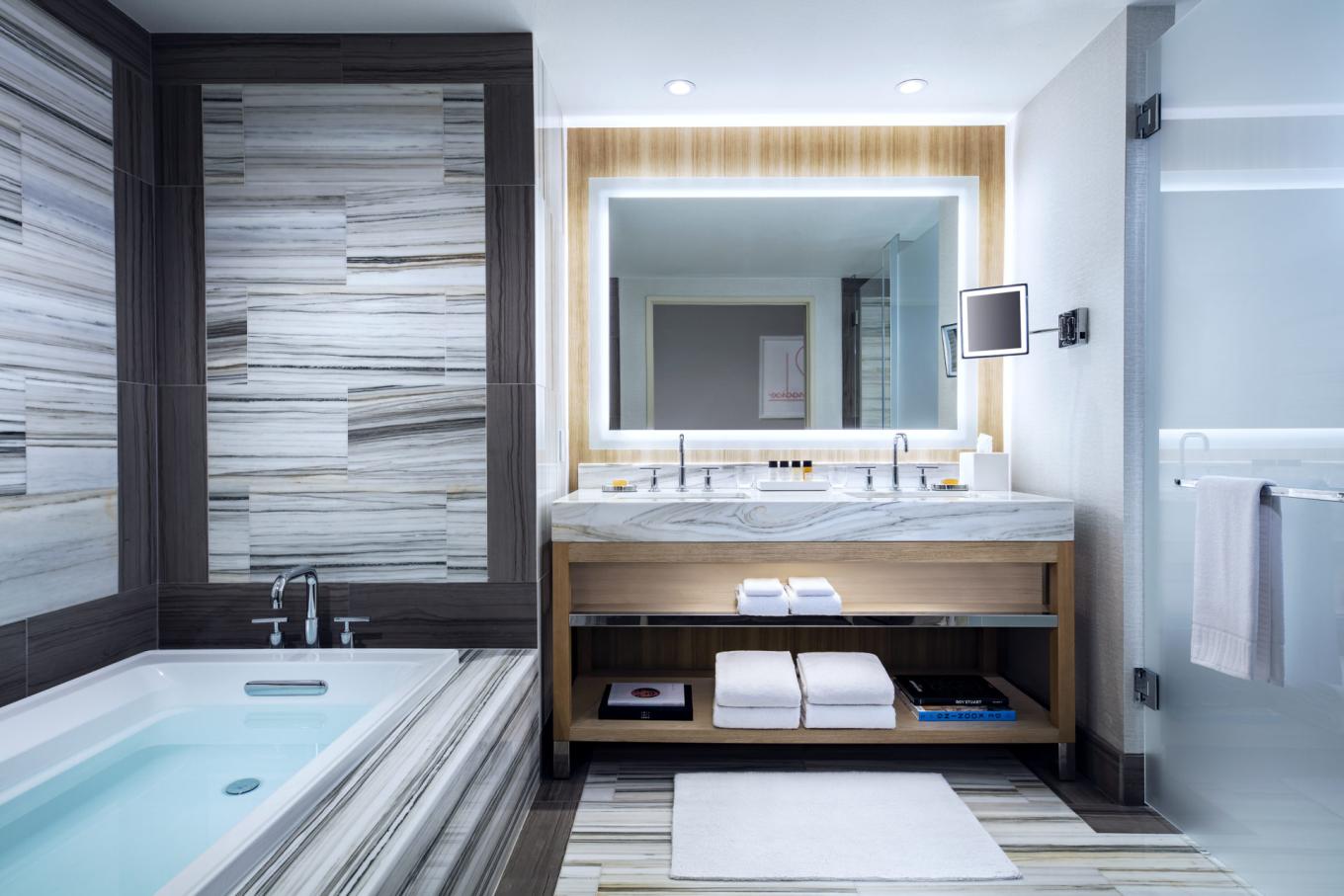 Suites
Palms' suites are designed to be a personal haven for guests. Choose from Fantasy or Ivory suite options, each equipped with a variety of amenities, including marble mini-bar, walk-in shower, deep-soak tub, and separate living room.